Sep
29
Film Showing: The Messenger (1976)
Fri, September 29, 2023 • 4:00pm - 7:00pm (3h) • Sayles Hill Lounge (upper Sayles)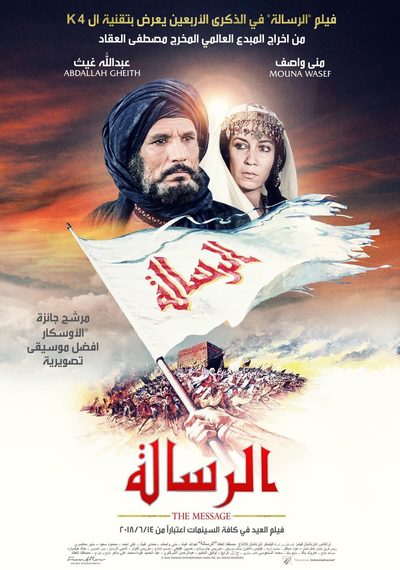 The Message (Arabic: الرسالة, Ar-Risālah, lit. The Message; originally known as Mohammad, Messenger of God) is a 1976 Islamic epic drama film directed and produced by Moustapha Akkad, chronicling the life and times of the Islamic prophet Muhammad through the perspective of his uncle Hamza ibn Abdul-Muttalib and adopted son Zayd ibn Harithah.[4][5] Mark Cousins in his The Story of Film: An Odyssey said The Message was "perhaps seen by as many people as have seen any film in cinema history."[6]
Released in separately filmed Arabic- and English-language versions, The Message serves as an introduction to early Islamic history. The international ensemble cast includes Anthony Quinn, Irene Papas, Michael Ansara, Johnny Sekka, Michael Forest, André Morell, Garrick Hagon, Damien Thomas, and Martin Benson. It was an international co-production between Libya, Morocco, Lebanon, Syria and the United Kingdom.
The film was nominated for Best Original Score in the 50th Academy Awards, composed by Maurice Jarre, but lost the award to Star Wars (composed by John Williams). Then-Libyan leader Muammar al-Gaddafi provided the majority of the financial support. (From Wikipedia).
Sponsored by the Religion Department. Food will be provided.