Vision
We envision a flourishing Carleton in which the entire campus community supports relationships, environments, and behaviors that are in pursuit of the well-being of all Carleton community members.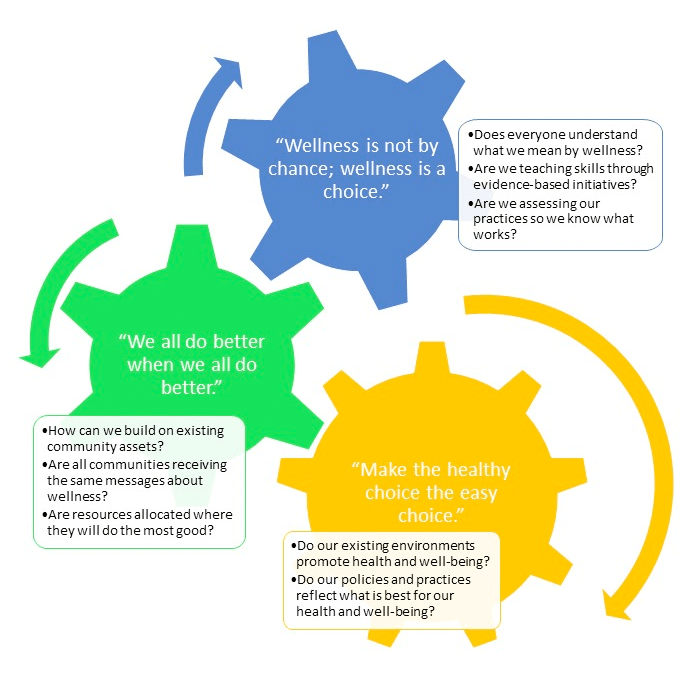 Mission
In support of the college's mission to provide an exceptional undergraduate liberal arts education, the Office of Health Promotion seeks to create the healthiest possible campus environment in which all students, as individuals and as members of the college community, are able to flourish. We do this by:
Advocating for health-supporting environments guided by cultural inclusion, respect, equality and equity;
Focusing on population-level outcomes for the prevention of high-risk behaviors and promotion of overall well-being through the use of initiatives that are evidence-based and/or theory-informed*;
Mobilizing the entire campus community for collective action toward health.
---
*Evidence-based initiatives are those that have been rigorously tested and shown to impact the change being targeted. There are different levels of evidence base, but all require a published study showing positive results. Theory-informed initiatives are those that are grounded in the latest research science but have not yet been tested. These interventions are designed and used as a way to test a theory because there currently exist no interventions that are evidence-based or the existing interventions are not appropriate for a particular setting, community or population.