We regret to report that our guest rooms are not available for reservations at this time, due to the ongoing pandemic situation. We apologize for the inconvenience. We encourage you to view other lodging options in Northfield.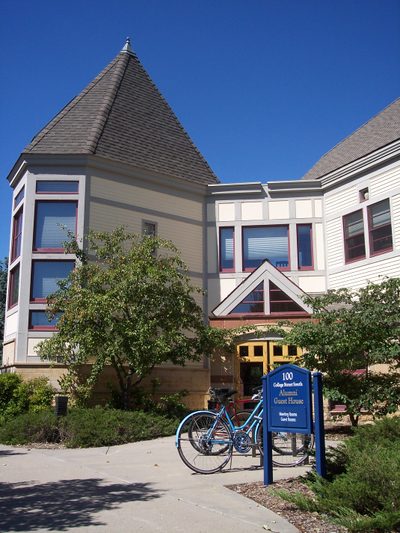 Guest rooms in the Alumni Guest House are for the use of guests of the College, including Alumni, parents, friends, guest speakers, job candidates, and more.
To reserve rooms, please complete the online reservation form. (FORM CLOSED AT THIS TIME.)
Carleton's Auxiliary Services office oversees the Guest House. If you have questions, contact Scheduling & Events Coordinator Jana Lelm at 507-222-4443 / jlelm@carleton.edu or Auxiliary Services & Special Events Administrative Assistant Chris Rohr 507-222-5180 / crohr@carleton.edu.
Rent for these rooms, when charged to a college department or when used for college business, is $60 per night. Cost for non-college business lodging is $105 per night, plus tax.
Check-in time is 2 p.m. on the day of arrival.
Check-out time is 10 a.m. on the day of departure.