Summary of 2012–2013 Awards
15 grants to 12 individual awardees: $918,201 total
Arts & Literature: $68,652
Humanities: $92,758
Science & Math: $756,791
---
Christopher Calderone, Assistant Professor of Chemistry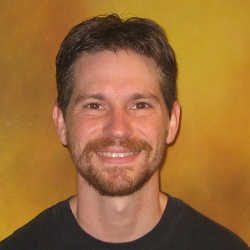 Investigations of Non-Ribosomal Peptides: Provision and Incorporation of Nonproteinogenic Monomers
Funder: The Camille and Henry Dreyfus Foundation
Award date: 7/2/12
Award amount: $20,488
Project period: 7/1/12-7/31/13
Professor Calerone continues what was started at Macalester with Faculty Start up Award funds in support of his research focusing on the enzymology of natural product biosynthesis. Natural products are a rich source of valuable compounds that include antibiotics, anticancer agents, and other therapeutics. By increasing understanding of the pathways by which natural products are generated, Calderone's research will allow the engineering of modified products with desired properties.
---
Julie Neiworth, Professor of Psychology and Director of Neuroscience

Revisiting Challenged Findings to Determine Social and Cognitive Abilities
Funder: National Institutes of Health
Award date: 7/13/12
Award amount: $344,204
Project period: 7/15/12-7/14/15
Professor Neiworth's research tests a nonhuman primate model, tamarins, on several aspects of cognition contested in psychology due to the retraction or correction of work from former Harvard psychologist Marc Hauser. The topics include recognition of human speech, theory of mind, and social learning. For more, see her research web page.
---
Daniel Groll, Assistant Professor of Philosophy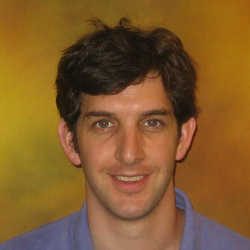 ACM (Associated Colleges of the Midwest)-University of Chicago Faculty Development Grant
Funder: Associated Colleges of the Midwest (ACM)
Award date: 8/3/12
Award amount: $566
Project period: 8/3/12-11/11/12
This award supported a week-long trip to the University of Chicago in November 2012: to attend workshops, to discuss and continue his research for a paper on conscientious objection in medicine, and to attend a conference at the MacLean Center for Clinical Medical Ethics. Learn more about Daniel.
---
Christopher Calderone, Assistant Professor of Chemistry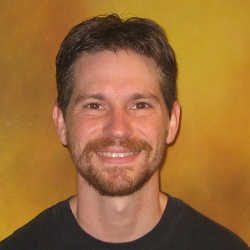 Combining Organic Synthesis and Biochemistry to Study Siderophore Biosynthesis in Fungi

Funder: Research Corporation
Award date: 8/17/12
Award amount: $5,064
Project period: 8/16/12-12/31/13
Professor Calderone's Multi-Investigator Cottrell College Science Award, transferred from Macalester College and as a collaborative effort with Rebecca Hoye at Macalester, funds a Carleton undergraduate researcher and supplies needed in summer 2013.
---
Sarah Titus, Associate Professor of Geology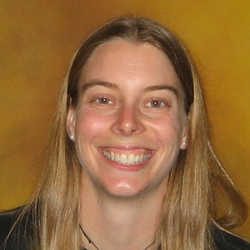 WIDER Supplement to CAREER: Combining field data and computational models to characterize the distribution of oceanic transform fault deformation throughout the lithosphere
Funder: National Science Foundation (NSF)
Award date: 9/13/12
Award amount: $25,174
Project period: 6/1/12-5/31/17
This "Career-Life Balance Initiative" supplement to Titus's National Science Foundation CAREER research – that undertakes field work at three unique locations where oceanic "transform faults" are exposed above sea level: New Caledonia (in the south Pacific), Cyprus, and Iceland – will support time for mathematician Josh Davis and consultant and Jolante van Wijk to work on aspects of dynamic modeling.
---
Alex Freeman, Assistant Professor of Music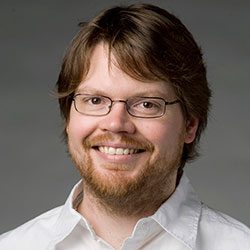 Composition of a piece for the Amernet String Quartet (Miami, FL)
Funder: American Composers Forum (ACF)
Award date: 10/18/12
Award amount: $8,500
Project period: 11/1/12-7/31/13
In general, the 2012 Jerome Fund for New Music grant supports collaborations between emerging composers and ensembles by underwriting commission fees. Specifically, Professor Freeman will compose a piece for the Amernet String Quartet, Ensemble-in-Residence at Florida International University.
---
Pamela Feldman-Savelsberg, Broom Professor of Social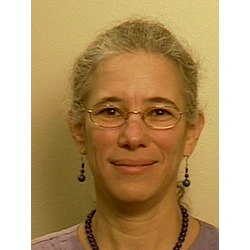 Demography and Anthropology and Director of African/African American Studies
Mothers on the Move: Birth and Belonging from Africa to the European Union
Funder: University of Bonn's Käte Hamburger Centre for Advanced Study
Award date: 10/23/12
Award amount: $102,340
Project period: 8/15/13-8/14/14
This year-long residential fellowship promotes international scholarly exchange related to the center's "Law as Culture" theme. During the 2013-2014 academic year, Professor Feldman-Savelsberg will write a book titled "Mothers on the Move: Birth and Belonging from Africa to the European Union." The book follows a community of Cameroonian migrants from the rural village via their African capital to a European metropolis, and is informed by research in three locales stretching over nearly three decades. The segment on Cameroonian migrants to Berlin will be based on the most recent three years of fieldwork, supported by grants from Carleton and the Wenner Gren Foundation for Anthropological Research.
---
Mary Savina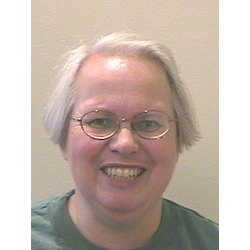 , Charles L. Denison Professor of Geology, Peter Balaam, Associate Professor of English, and Clara Hardy, Professor of Classical Languages
Mediterranean Trivium: Earth, Sea, and Culture
Funder: Associated Colleges of the Midwest (ACM)
Award date: 12/12/12
Award amount: $10,000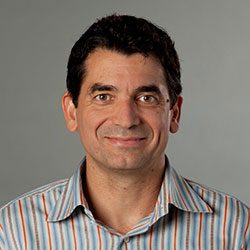 Project period: 1/1/13-5/31/14
Professors Savina, Balaam, and Hardy will participate in the ACM Seminars in Advanced Interdisciplinary Learning (SAIL) program with colleagues from Coe, Luther, St. Olaf, and Colorado Colleges.
The fifteen ACM participants will explore the interplay between humans and the natural world over time through study and an intensive, 11-day trip to Italy in summer 2013. Each college's faculty team has outlined a multi-disciplinary curricular project to be developed through the seminar,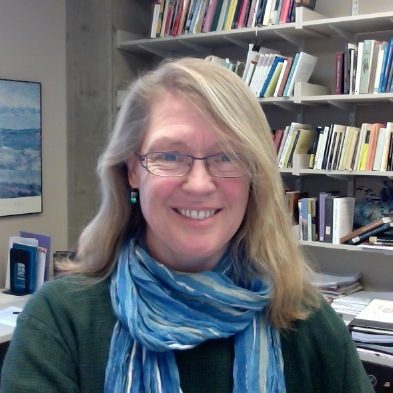 such as creating new courses or course modules or adding interdisciplinary materials and depth to courses they currently teach.
The ACM's five-year program of Seminars in Advanced Interdisciplinary Learning, funded by a generous grant from the Andrew W. Mellon Foundation, supports faculty as they develop innovative, multi-disciplinary curricula for upper-level students.
---
Susan Singer, Laurence McKinley Gould Professor of the Natural Sciences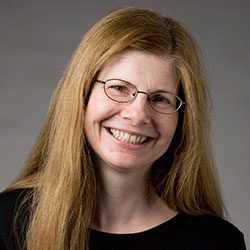 IPA (Intergovernmental Personnel Act) assignment as DUE Director
Funder: National Science Foundation (NSF)
Award date: 12/26/12
Award amount: $218,988
Project period: 1/29/13-1/28/14
Professor Singer will start in February 2013 as Director of the National Science Foundation's (NSF) Undergraduate Education (DUE) Division. As director of DUE, Susan will support the division's mission of promoting excellence in undergraduate STEM education. The division describes its current programs as constituting "a comprehensive approach to strengthening STEM education at two- and four-year colleges and universities by improving curricula, instruction, laboratories, infrastructure, assessment, diversity of students and faculty, and collaborations." Singer's responsibilities with DUE – a division of the Directorate for Education and Human Resources – will entail a grant-funded leave from her Carleton responsibilities for the term of her appointment at NSF.
---
Gao Hong Dice, Lecturer in Chinese Musical Instruments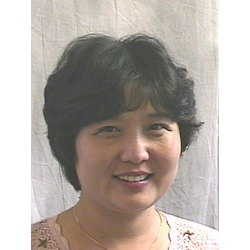 Exploration and Preservation: Temple Music in the Chinese Diaspora
Funder: ASIANetwork
Award date: 1/25/13
Award amount: $23,965
Project period: 2/8/13-5/15/14
Three Carleton students and Gao Hong, Lecturer in Chinese Musical Instruments, were awarded an "ASIANetwork Freeman Student-Faculty Fellows" grant. One of only thirteen given this year, the grant supports extensive travel and research in Taiwan and Singapore for Gao Hong Dice and students Kim Bauer '13, Yawen Chen '15, and Joseph Concannon '13. This project continues a focus on temple music first pursued with a 2010 award for "In Search of Ancient Melodies."
---
Gao Hong Dice, Lecturer in Chinese Musical Instruments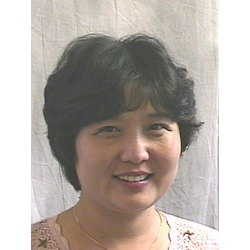 2013 Sorel Medallion in Recording grant
Funder: The Sorel Organization
Award date: 1/28/13
Award amount: $10,000
Project period: 1/28/13-1/27/14
Funding from the Elizabeth & Michel Sorel Charitable Organization, Inc. in New York City supports Gao Hong in her recording of Lutes Around the World CD. The Sorel Oganization's annual international Medallion competition selects just one woman artist, in support of its mission to keep musical excellence alive and to help stretch the boundaries for women in music.
---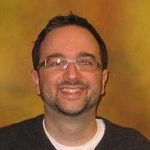 Noah Salomon, Assistant Professor of Religion
Collaborative project on the conceptualization and transmission of Islamic knowledge in contemporary Africa
Funder: German Research Foundation (Deutsche Forschungsgemeinschaft or DFG)
Award date: 2/14/13
Award amount: $52,192
Project period: multiple periods between June 2013 and December 2014
This support from the DFG enables Professor Salomon to work on a collaborative project on the conceptualization and transmission of Islamic knowledge in contemporary Africa. The grant, directed by Professor Ruediger Seesemann at the University of Bayreuth, will support Salomon's fieldwork and writing.
---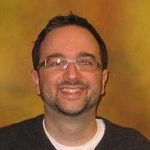 Noah Salomon, Assistant Professor of Religion
"The People of Sudan Love You, Oh Messenger of God": An Ethnography of the Islamic State
Funder: Institute for Advanced Study (IAS) School of Social Science
Award date: 2/25/13
Award amount: $40,000
Project period: 9/1/13-5/31/14
This membership in the School of Social Science supports a 2013-2014 academic year residential Fellowship for Scholars in Princeton, NJ. Professor Salomon will complete an ethnography which explores the Sudanese experiment with Islamic statehood and contributes to the conversation about what the rise of Muslim political actors means for the future of the Muslim world. Noah chose the IAS fellowship from among several awards made in support of this project.
---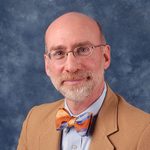 Justin London, Professor of Music
Dance With Me: The effect of self-motion and observed motion on perceived musical tempo
Funder: CIES Fulbright Scholar Program
Award date: 3/18/13
Award amount: $19,520
Project period: 1/1/14-5/31/14
This Core Fulbright Scholar Grant supports Professor London to conduct research and lecture at the Finnish Centre of Excellence in Interdisciplinary Music Research at the University of Jyväskylä. Under the auspices of this fellowship, London will teach a seminar on rhythm and temporality as part of the Centre's Music, Mind, and Technology program, and will collaborate with his Finnish colleagues.
---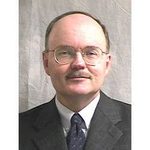 Steven Schier, Dorothy H. and Edward C. Congdon Professor of Political Science
2013-2014 Swedish Institute for North American Studies (SINAS) Fulbright Chair at Uppsala University
Funder: CIES Fulbright Scholar Program
Award date: 3/18/13
Award amount: $37,200
Project period: 1/1/14-6/30/14
Professor Schier's Fulbright Chair position, which is the only one of its kind in Sweden, is jointly financed by the Swedish Fulbright Commission in Stockholm and Uppsala University. It entails teaching undergraduate and graduate courses in American Studies, broadly defined, along with tutoring students within the grantee's area of research. Schier previously held a Fulbright Senior Lectureship at York University in Toronto, Canada in 2002.