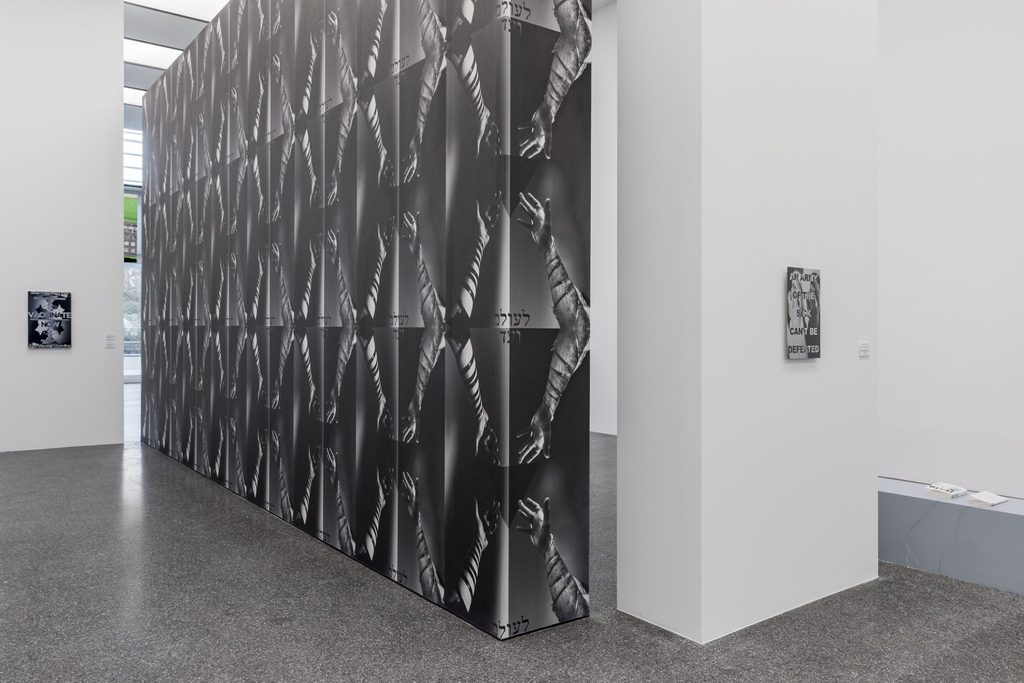 Carleton's Perlman Teaching Museum has received a Project Support Grant for $3,000 from Rimon: The Minnesota Jewish Arts Council toward a winter 2024 gallery exhibition, a project that will be managed by director and curator Sara Cluggish.
Rimon support will allow the museum to expand a planned exhibition of work — "Towards A Warm Embrace," focused on disability activism — to include a large-scale installation by the Brooklyn-based artists "Brothers Sick." In their work, Ezra Benus and Noah Benus juxtapose references to hospital care infrastructures, Hebrew scripture, and histories of queer and Jewish persecution. The full exhibit will also include artwork by New York-based Finnegan Shannon that uses text to directly address the viewer.
Rimon: The Minnesota Jewish Arts Council is an initiative of the Minneapolis Jewish Federation.