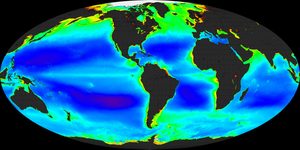 Jump to:
---
Policy
It is the policy of Carleton College to fully comply with U.S. export control laws. In 2010 the U.S. Administration adopted the Export Control Reform (ECR) Initiative to regulate and protect exports from being released to international adversaries. The intent of export control laws is to restrict contributions to the military potential of adversaries, prevent terrorism and proliferation of weapons of mass destruction, and comply with US trade agreements and trade sanctions.
Export controls (EC) are the regulation of the shipment or transfer, by whatever means, of controlled items, software, technology, or services out of the U.S. These regulations apply to numerous activities, not just federally-funded research. Such activities may include participating in international research collaborations, traveling internationally, conducting research with proprietary information or technology, making international shipments of advanced scientific equipment and biological materials, conducting research related to outer space, and using computer software with encryption features.
Exclusions or Exemptions
Three types of activity are generally not subject to export control regulations:
fundamental research: basic and applied research of which the results are published and shared broadly with no access restrictions (15 CFR§734.8)
educational information: general scientific, mathematical, or engineering principles commonly taught in schools, colleges, and universities (15 CFR§734.3(b)(iii)
public domain information: information which is published and which is generally accessible or available to the public (15 CFR§734.7 and 15 CFR§734.11)
Each Carleton employee and student has the obligation to determine how export controls might apply to their activities, and to work cooperatively with the College to ensure export control compliance.
Non-compliance can result in civil and criminal sanctions for both individuals and the institution, with possible penalties of loss of federal funding and export privileges, and/or fines of up to $1,000,000, and/or imprisonment of up to 20 years.
Is your project subject to federal Export Control regulations?
If the answer to any of the questions below is YES, then it's possible your project might be subject to federal Export Control regulations, meaning that you may need to obtain a federal license to export. Please contact the Grants Office (Charlotte Whited, x5833, cwhited@carleton.edu).
Will your project involve international travel for yourself or project participants, or be conducted abroad? Of special concern are
Will your project involve international shipment or hand-carrying of any items, such as

equipment or software (including any Carleton-issued laptop PCs?
cell phones (with GPS), and/or other mobile data devices?
This is primarily relevant if the equipment is carried to or shared with sanctioned programs, countries, or entities listed by the Office of Foreign Assets Control (OFAC).
Note: If you are shipping materials internationally, Carleton's Risk Manager will need to connect with our customs broker agent.
Whether the activity will be based in the US or abroad, will your project include foreign nationals?
A foreign national is anyone who is not a U.S. citizen, a permanent resident, or a protected individual such as a refugee.

will you bring foreign nationals to the United States?
will foreign nationals be involved in any way, such as in sharing research results, providing services or training, allowing foreign students or researchers to participate in research activities on campus, or serving as a commercial or research partner or assistant?

Does your project involve funding from the U.S. Department of Defense or from other agencies/sources for defense-related, military-related, or intelligence-related purposes?
Does your project involve funding from a foreign company or from a foreign source?
Does your project involve restrictions, such as publication restrictions or participation restrictions, or the use of proprietary information?
---
International Travel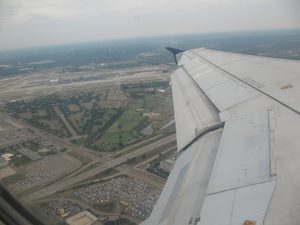 What you NEED to know, in brief:
Where does the international travel take you?
If you are considering travel to China, Cuba, Iran, North Korea, Russia, Syria, or Sudan, Afghanistan, Iraq, Haiti, be aware that these and some other countries are highly regulated, and this list changes regularly in light of world events.

Contact the Associate Director (Charlotte, x5833, who oversees compliance) in the grants office for export control considerations, AND 
the Risk Manager (Randie Johnson, x4178) to determine whether insurance is excluded for the travel location.

If traveling elsewhere, be aware that there may still be export control restrictions.
For any global travel, Consult with Carleton's Risk Manager (x4178) and:
Who are you meeting?
The U.S. government does not allow services to be provided to certain persons and organizations; this can include providing information and/or technical expertise.
Contact the grants office or check this consolidated screening list to ensure that no one you're dealing with is on a restricted party list.
Why are you going?
If you are doing scientific research in another country, some factors necessitate regulation (refer to section "If you want to know more" below). Contact the grants office prior to leaving.
If you are presenting a talk abroad, consider the content, who you are presenting to, and whether it would create an export violation (refer to section "If you want to know more" below). Contact the grants office with any questions.
What are you taking with you?
Any electronic device, including laptops, phones, tablets, scientific study or electronic test equipment, cameras, etc. may have restrictions limiting it being taken to particular countries, or may require a license to be obtained PRIOR to travel.
Contact IT to check out a "clean" laptop when traveling. Information and data on devices can be accessed and copied without you knowing in almost any country: be especially aware in China, Vietnam, and France.
Use VPN if you need access to information "back home." Refer to Carleton's ITS page – use technology effectively when I travel.
ONLY take what you ABSOLUTELY NEED when traveling abroad.
If you want to know more:
Carrying portable electronic devices when traveling internationally
Portable electronic devices (Laptop PCs, tablets, smartphones, and electronic storing devices) generally may be taken with you internationally, as they often meet one or both of two broad exemptions to the US export licensing requirements (TMP or BAG, mentioned below).
If the computer or other equipment is owned by Carleton College, you MAY take it and mass-marketed encryption software abroad (under License Exception TMP (Temporary Exports) (15 CFR § 740.9), IF:

it is a "tool of the trade" (under License Exception TMP, this allows a researcher to bring organization-owned items such as laptop, software, and cell phones without a license to all countries except Iran, North Korea, and Syria, when conducting organization business)
it remains in your possession throughout the duration of your trip (under "effective control" (15 CFR Part 772.1): you either retain physical possession of the item, or secure the item in such an environment as a hotel safe, a bonded warehouse, or a locked or guarded exhibition facility)
it will be returned to the United States (or destroyed) within 12 months

If you personally own the equipment, it may qualify for License Exception BAG (Personal Baggage), if the equipment and pre-loaded encryption software is for your personal use in private or professional activities.

Criteria needed to be exempt from export control regulations, in specific

it does not contain any proprietary information; or government, military, or space technology that is not in the public domain
it was obtained through Carleton or purchased at a U.S. retail outlet and it has not been modified or custom fitted with additional floating-point performance
the computer has not been designed, adapted, or reconfigured to withstand harsh environments (e.g., temperature, elements, radiation, etc.)
it is purged of any files that may contain controlled technical data or non-mass market encryption technology (recommended to leave a copy of the files or software in the U.S.)
instructional material and public domain information is not considered to be controlled technical data
information received from the government or a private sponsor is likely to be controlled and should not be taken out of the country
Presenting at an international conference
If you need access to information "back home," use VPN. If you access your cloud-based services (Dropbox or Google Drive) you have exported the information in the country where you are at the time: if any of that info is export-controlled, a violation may have occurred. Log out, uninstall the apps, and clear your browser history.
It is best to not carry data on USB sticks: they are easy to lose, rarely encrypted, and difficult to erase completely.
Consider taking a laptop from IT (call x5999, visit helpdesk.carleton.edu, or email helpdesk@carleton.edu to make a reservation) and prepaid phone for use while traveling.
Password-protect and lock all computers when unattended that contain or process export-controlled technical data.
Don't leave your laptop or phone unattended in your car or hotel room.
Refer to these Best Practices for Academics Traveling Overseas.
In presentations at conferences, stay within the realm of published material if possible; exercise caution during Q&A sessions.
Be careful of what you say during Q&A sessions or in conversation. Providing any information about the design, development, engineering, manufacture, production, assembly, testing, repair, maintenance, modification, operation, demilitarization, destruction, processing, and use of defense articles is an export control violation.
Conducting research abroad
While conducting research abroad is not a prohibited activity, many of the ancillary activities involved with foreign research may require a license or declaration.
Contact the grants office if the following factors are involved with your research:
Taking research equipment with you, or sending equipment, materials, or information from the U.S. to a foreign destination
Planning to bring back samples
Purchasing or obtaining items or materials from international sources
Sharing technical data that is not in the public domain with foreign nationals
Conducting research for the benefit of a foreign country's armed forces or a foreign country's manufacturer of defense articles
Carrying over $10,000 in cash or cash equivalents
Providing payments of any kind to a foreign person, university, or organization
Resources on international travel and export controls
MIT's Office of Sponsored Program Export page has a colorful graphic with helpful information, such as about Off-Campus Research, Teaching Courses Abroad and Online, and "Tips for Presenting at International Conferences" via its International Travel and Conferences link
Ohio State University's Office of Research Compliance page on International Travel includes a list of common travel items (laptops, phones, flash drive) and their Export Control Classification Number (ECCN: occasionally needed when traveling)
University of Michigan's International Travel & Export Controls page points to Encryption Software and instructs how to Travel Safely With Technology
Duke University's Office of Export Controls offers help for traveling with a laptop and exporting goods and technical data overseas
UC-Boulder's Foreign Travel with Computers and Other Electronic Devices page outlines special considerations that may require an export license
UW-Madison's Basic Export Guidance summarizes regulations for shipping or traveling internationally with computers and other equipment, and transmitting data internationally
---
Regulations and Resources
Regulations
Principal Government Agencies Overseeing ECLs
Resources
---
Definitions
Deemed Export
the transfer of technology, including articles, information, data, or use of equipment that has certain export restrictions, to a foreign national in the US. See US Dept of Commerce BIS FAQs.
Embargoed or sanctioned
countries, programs, or entities that require export control considerations; Dept. of Commerce EAR names sanctioned destinations (Cuba, Iran, North Korea, Sudan, and Syria), Dept. of State ITAR charts Country Policies and Embargoes, Dept. of Treasury OFAC tracks Sanctions Lists
Export
the transfer of products, technology, or services from the U.S. to another country or to foreign persons within the U.S.
Exports can occur by way of visual inspection, oral transmission, or training (deemed export)
Exports can be transported via hand carry, air/ocean, electronic (software, technologies, data), or in person
Foreign National
anyone who is not a U.S. citizen, a permanent resident, or a protected individual such as a refugee
Fundamental research
research in science, engineering, and mathematics, the results of which ordinarily are published and shared broadly within the research community, and for which the researchers have not accepted restrictions for proprietary or national security reasons (EAR 15 CFR § 734.8; ITAR 22 CFR § 120.11)
Fundamental research exclusion (FRE)
No license is required to share results of fundamental research, if five conditions are met:
No publication restrictions can be accepted as part of the research agreement, either verbally or in writing
No foreign national restrictions can be accepted as part of the research agreement, either verbally or in writing
The scope of the project must constitute either basic or applied research
The scope of the project does not constitute development (definition of development)
The research project must be conducted at an accredited institution of higher learning in the U.S. (15 CFR § 734.8); FRE does not apply to research conducted outside the U.S.
It is important to note that while the results of fundamental research (information) are not subject to export controls, any "things" such as materials, items, technology, or software generated under that research would be, or equipment used to conduct the research may be, subject to export controls and may require an export license.
Public Domain
information which is published and generally accessible or available to the public. Public domain is interchangeable with the term publicly available (22 CFR § 120.11)
Technology
information necessary for the "development," "production," or "use" of a product; or for any of the following: operation, installation, maintenance, repair, overhaul, refurbishing, or other terms specified (15 CFR § 772.1)
U.S. Person
includes the following:
Citizen or national of the US (protected individual, 8 U.S.C. 1324b(a)(3)
Someone who has been lawfully accorded the privilege of residing permanently in the US as an immigrant in accordance with immigration laws (a lawful permanent resident, 8 U.S.C. 1101(a)(20))
An individual who is an alien lawfully admitted for permanent or temporary residence, admitted as a refugee, granted asylum; or Any corporation, business association, partnership, society, trust, or any other entity, organization or group that is incorporated to do business in the U.S. (protected individual, 8 U.S.C. 1324b(a)(3))
---
Best Practices
A checklist for grants office use
Utilize checklists with PIs to determine possible export controlled activity or data.
Consider these four questions if a foreign entity is involved (as a collaborator, subawardee, consultant, or foreign national as part of the research team):

Who: Is the entity a denied party?

Complete "denied parties" screenings for any dealings with a foreign individual or entity (including but not limited to sponsors, collaborators, consultants, subawardees, vendors, employees, students, or visiting scholars) whether on or off campus. Search via Consolidated Screening Lists

What: Are there any restrictions on the type of activity (i.e., defense service, shipping materials, technical data sharing via electronic communications)?
Where: Is there any involvement with U.S. sanctions and/or embargoed programs?
Why: Does the transaction have a legitimate end-use?
Utilize OFAC Sanctions List Search to assess whether any activity will be conducted with sanctioned destinations [Cuba, Iran, North Korea, Sudan (most Sudan sanctions were revoked as of Oct 2017), and Syria], or with other sanctioned programs, countries, or entities.
Consult, if shipping any items outside of the U.S., the EAR for the Export Control Classification Number (ECCN) that describes the item and indicates licensing requirements (listed in the Commerce Control List (CCL) (Supplement No. 1 to Part 774 of the EAR).
Investigate, if one of the three exemptions mentioned in the Policy section does not apply, whether an export license may be required prior to export.