This fall, Astro 113 had clear nights 67% of the time – that's an unprecedented number of opportunities to get some quality observing time! Here are but a few of the CCD images taken by this fall's class.
Planetary Pictures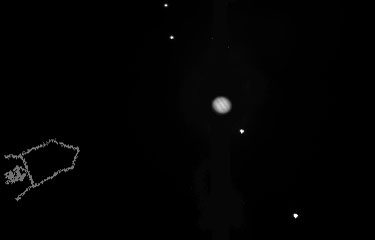 Here's a 0.01 sec image of Jupiter taken by Jocelyn Christensen and Zach Katz. Lovely rocket embellishment, don't you think?

This image of Jupiter was taken by June Kim and Sean Danaher. It is the result of stacking 0.01 sec images taken through red, green and blue filters.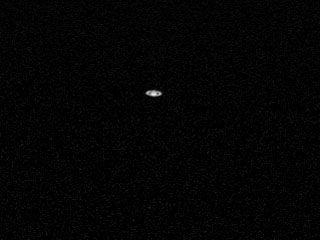 Saturn looks pretty sharp in this 0.01 sec image taken through a blue filter by Rachel Bercovitz, Nich Reich and Liila Woods.
Stars, Clusters, and Nebulae in the Milky Way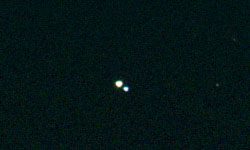 Here is an RGB image of the ever-popular blue & gold double Albireo in the constellation Cygnus. It was taken by Kasey Wiedrich and Emily Baker.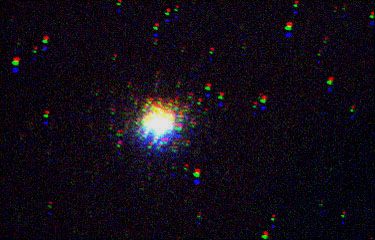 This is a set of lovely RGB images of globular cluster M2 taken by Emily Baker & Kasey Wiedrich. The images are aligned below but the non-aligned image above creates a spectral effect.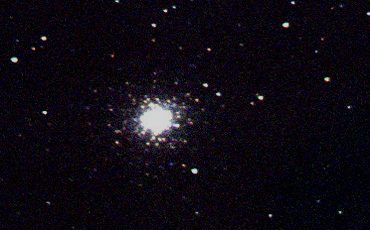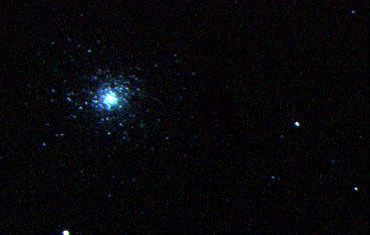 Here's another color view of M2 taken by Jocelyn Christensen and Zach Katz.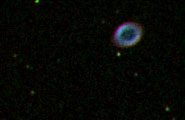 Here is a beautiful image of M57, the Ring Nebula taken by Zach Katz and Jocelyn Christensen.
Extragalactic Snapshot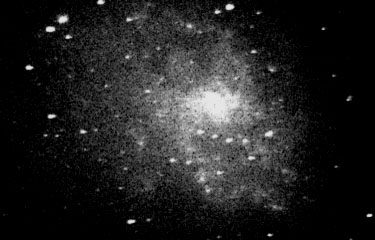 This is a 120 second image of our neighboring spiral galaxy M33 taken by Emily Baker & Kasey Wiedrich. It was taken through a clear filter on a hazy autumn night, right before clouds set in….