Voluntary Withdrawal Policy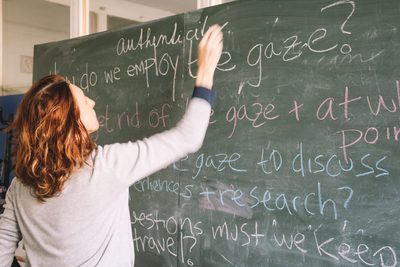 A student must submit their request to withdraw in writing via email, postal mail, or fax to the Carleton Global Engagement Programs office and the Carleton GEP faculty director. The student's date of withdrawal is considered to be the date when the Carleton Global Engagement Programs office or the faculty director receives the written request to withdraw. If the Carleton GEP office and the faculty director both receive a written request to withdrawn, the date of withdrawal will be whichever request is acknowledged first.

If the student withdraws from the program after acceptance has been confirmed and payments have been made, Carleton will follow the schedule below to determine the forfeited amount. The student or home institution will be held accountable for any amount forfeited, even if those funds have not yet been forwarded to Carleton College. The schedule of forfeited amounts is the same for non-medical and medical withdrawals. A medical withdrawal requires documentation in support of the grounds for withdrawal from an appropriate health professional, e.g., medical doctor, nurse practitioner, psychologist, mental health counselor.
Date of Withdrawal
(Medical & Non-medical)
Student or Home Institution Forfeits…
After confirmation of acceptance and payment of deposit (Friday, April 28, 2023, deadline)
$500 deposit
Within 30 days prior to on-site program start date
25% of tuition and 100% of program fees
From on-site program start date to Day 14 of the program
50% of tuition and 100% of program fees
Any time after Day 14 of the program
100% of tuition and 100% of program fees
Student suspension or dismissal from the program
100% of tuition and 100% of program fees
Required Withdrawal/Dismissal Policy
Students are required to follow the policies outlined in Behavioral Expectations for Participants. As per these policies, a student may be dismissed from a Carleton Global Engagement Program for infractions. A student who is dismissed from a Carleton GEP receives no refund of tuition or program fees, and receives credit only if the student completed a course with a grade of C or above.
Behavioral Expectation for Participants
Upon accepting your spot in a Carleton Global Engagement Program (Carleton GEP), you signed a "Conditions for Participation" form. A key section to keep in mind is Personal Conduct. The expectations of personal conduct for the program are covered in more depth below.
As a participant in a Carleton GEP program, you agree to the following statement:
"I acknowledge that this is a supervised program and that staff have authority over all students for the duration of the program. I agree to uphold individual and group standards appropriate for the program, as determined solely by Carleton GEP and its staff. If Carleton GEP determines that I pose a serious risk of harm to myself, others, or the program and/or my actions violate college policy or are seriously offensive to the host cultures, I agree that Carleton GEP has the right to terminate my enrollment in the program without refund of tuition or fees and to return me to the U.S. at my own expense, including accompaniment when appropriate."
To further help you have a successful program and meet Carleton GEP expectations, we have expanded upon this concept. The complete Behavioral Expectations for Participants policy is available as a PDF.
Independent Travel Policy
Carleton College Off-Campus Studies defines Independent Travel as travel that is unrelated to program activities (as opposed to Independent Study), that a student organizes independently, and that involves an overnight stay. The Independent Travel Policy for each Carleton Global Engagement Program includes program-specific stipulations which students must abide by. The Independent Travel Policy will be communicated to students on an ongoing basis throughout the application process and pre-departure term, with reminders during orientation and throughout the period of time students are on the program.
Studying on a program abroad is an intensive and immersive experience. Students should expect most weekends to be busy with program activities that may include time spent with homestay families, homework, and planned program excursions. Independent travel plans must not interfere with regularly scheduled program activities. Students need to be aware that travel outside of program sites may also involve visa issues. Carleton encourages students who want to travel independently with friends or family members to do so following the end of the program.
Students must receive documented approval from the Faculty Director for any Independent Travel. While traveling independently during the program dates, students continue to be responsible for abiding by the program's participation policies as specified in the Carleton Global Engagement Programs Conditions for Participation and Release of Claims and Behavioral Expectations for Participants and are responsible for their own actions and safety.
Cell Phone Policy
As part of our commitment to health and safety, all students on Carleton Global Engagement Programs are required to have a working cell phone. The phone must be capable of making and receiving both local and international calls throughout the duration of the program. While we recognize that alternative communication methods can be free or cheaper than cell service i.e. Facetime, Skype, WhatsApp, etc., those do not satisfy our need for regular local communication with staff and partners nor do they meet our emergency communication needs. Therefore, local cellular capacity on each student's phone is required for the duration of the program. Students are required to provide the phone number at which they can be reached during the program to the program staff.
Students participating in a Carleton Global Engagement Program can choose one of the following options:
Use current cell phone with a foreign SIM card. Program staff will assist students during on-site orientation in purchasing an appropriate local SIM card. With foreign SIM cards, you purchase credit and must "top up" when you run out. Ask your service provider if your phone can be used abroad. If it is, request they unlock it for you. You must complete this step before you travel.
Obtain a pay-as-you-go phone upon arriving. Program staff will assist students during on-site orientation in purchasing an appropriate phone. Pay-as-you-go phones are widely used abroad and can be purchased inexpensively in many stores.
Use your regular phone on an international cell phone plan. This is convenient, but depending on your cellular carrier, may be quite expensive if you depend on it for everyday use. Contact your cell phone provider to discuss this option.