Take Charge. Study Abroad.
BSIN Advising Video:
Faculty Director:
Dr. Arthur McKeown, Director of the Buddhist Studies Program in India and Associate Professor of Asian Studies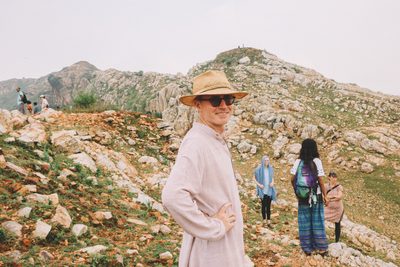 Dr. Arthur McKeown (amckeown@carleton.edu) received a BA magna cum laude from Dartmouth College. He received an MA and PhD from Harvard University, where his dissertation was titled From Bodhgaya to Lhasa to Beijing: The Life and Times of Sariputra (c.1335-1426), Last Abbot of Bodhgaya. Dr. McKeown has received a Fulbright Fellowship, Reischauer Center Fellowship, as well as the Harvard Certificate of Distinction in Teaching. He has research experience in South Asia and Tibet and has presented papers at meetings of the American Academy of Religion and the International Association of Buddhist Studies.
Dr. McKeown has experience teaching Tibetan Language and Buddhist Studies as an Instructor and Teaching Fellow at Harvard University. He served on the faculty with the Buddhist Studies in India program from 2010 to 2014 and was the Assistant Program Director in 2015 before becoming Program Director in Fall 2016.
---