Fall 2021 in Stockholm, Sweden!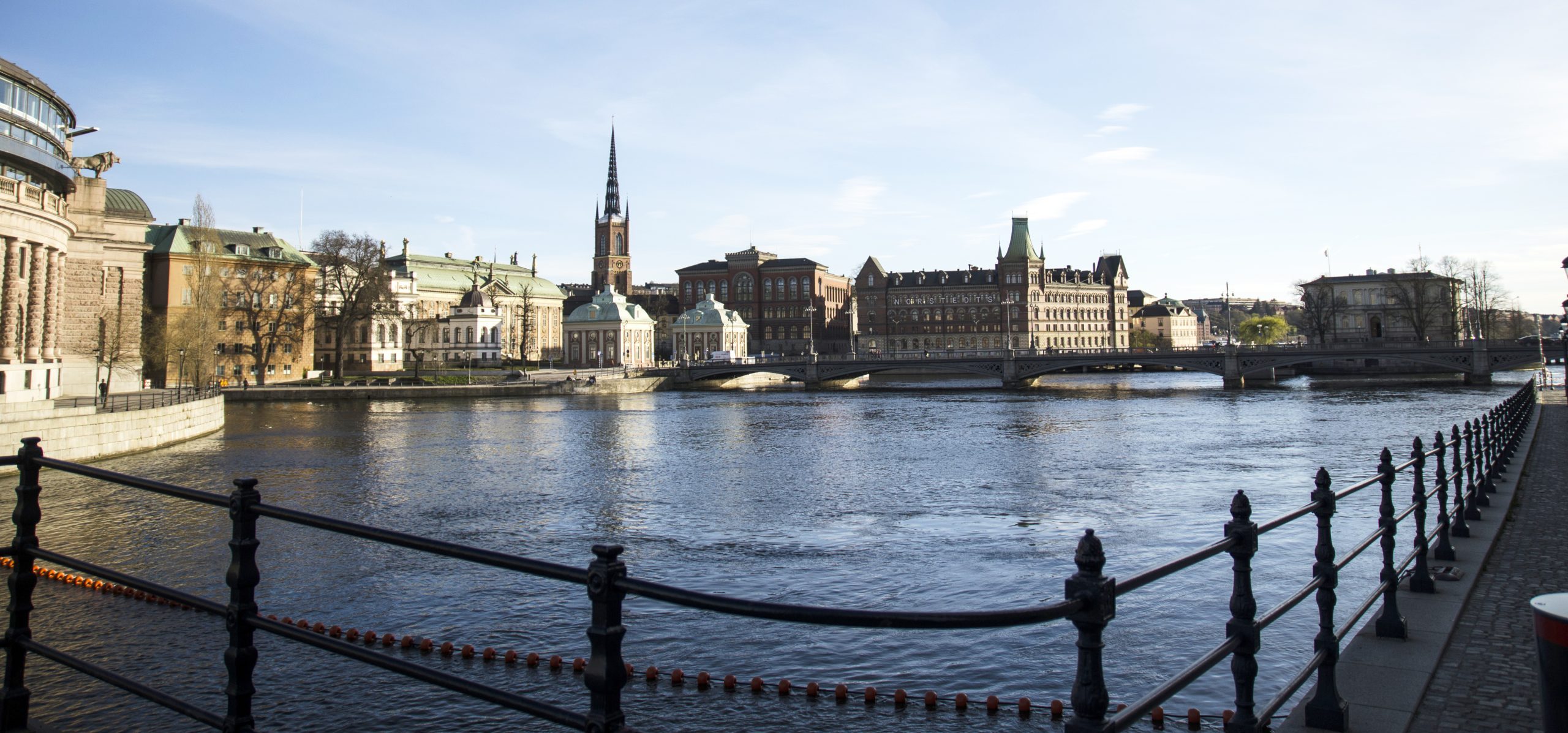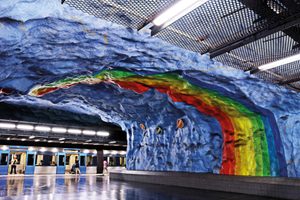 Carleton College's Women's and Gender Studies in Europe (WGSE) program focuses on women's, feminist, and LGBTQ+ issues across Western and East-Central Europe. Participants study feminist and queer theory, cross-cultural feminist methodology, and European situated feminisms and conduct independent research projects. Working in collaboration with DIS-Study Abroad in Scandinavia (DIS) , Carleton will base the Fall 2021 program in Stockholm, Sweden.
Building on the program's rich history, Women's and Gender Studies in Europe will continue to offer a comparative approach to Women's and Gender Studies. Drawing upon the DIS network, students will be introduced to the history, attitudes, and politics of gender and sexuality in Sweden. Guest lecturers from Sweden will meet in person with students, in accordance with Swedish policies on face-to-face instruction. Guest lectures from activists, politicians and scholars in Germany, Poland, and the Czech Republic will be held remotely.
Program Highlights
Participating in the Network of Interdisciplinary Gender Studies in Europe (NOISE) summer school organized by the Research School in Gender Studies (Utrecht University), and networking with European WGS students and faculty. The theme of the online Fall 2021 NOISE conference is Borders, Boundaries and the Politics of Belonging: Feminist Digital Cartographies.
Examining Sweden's progress toward gender equality with affirmative action policies, a 'gender-responsive' national budget, and a firm commitment to LGBTQ+ rights.
Exploring WGS issues in Sweden, Germany, Poland and Czech Republic/Estonia comparatively.
Moving beyond Western frameworks and learning about gender regimes and history of women's emancipation in the former Eastern European bloc.
Designing and carrying out independent research on an individualized topic within the WGS field. Independent Student Projects will combine in-person and remote interviews and research.
Overnight and single-day study tours highlighting examples of Sweden's approach to gender policies.
One of the principal goals of the program is a comparative exploration of Europe in its heterogeneity. The program's focus is on bringing the margins to the center. Participants explore the diversity that is Europe from the perspectives of women and sexual and ethnic/racial minorities. Students learn about the historical and current day experiences of the citizens of Jewish, Afro-German, and Turkish backgrounds in Germany, about the struggles of the Roma women in Poland, and the recent changes to Swedish immigration policy that have reduced the number of immigrants and refugees. These topics are addressed both through scholarly inquiry and situated empirical experience throughout the semester, framed through our discussions of post-colonial, feminist, and queer theories.
Program Structure
Single-day and multi-day study tours are planned for October. In addition to study tours in Sweden, Carleton is exploring the possibilities for a study tour in Estonia. Information about study tours will follow throughout the summer.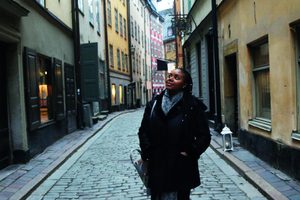 Following arrival in Stockholm on Wednesday, August 25, students participate in program orientation and are introduced to Stockholm while in five-day quarantine. Students participate in NOISE, an online conference organized by Utrecht University's Research School in Gender Studies. After NOISE, WGSE participants take a deep dive into gender, sexuality and race/ethnicity issues in Sweden. This grounding sets the stage for delving into the comparative study of similar issues in Germany, Poland, and Czech Republic/Estonia. Participants study feminist theory and feminist methodology in-person with Director Iveta Jusová, PhD, and Patricia Epko, attend in-person and remote lectures with NGO directors, artists, activists, and scholars from affiliated European universities (including Humboldt University and Jagiellonian University), and conduct their independent research project.
Accommodations, Meals and Travel Passes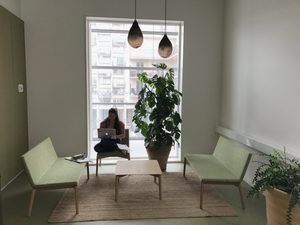 Accommodations are in student residences arranged by DIS. Specific information about buildings and locations will be updated in July and August.  Students will typically live in student suites with 4-6 other students. Kitchens and bathrooms are shared. Sweden is practicing reduced occupancy in student residences to mitigate the risk of pandemic spread.
Students are given a stipend to purchase their own meals. Food stipends are direct-deposited into student bank accounts two weeks prior to the program start date and at the program mid-point. Students can eat out or purchase groceries to cook in their student apartments. With the exception of a few group meals, students are in full control of their dietary choices. Kitchen facilities in the student residence are shared.
Students receive public transportation passes to facilitate the short commute (15-30 minutes) between their housing accommodations and academic spaces where classes meet. The travel passes also make it easy to explore Stockholm and some of the surrounding islands for personal and program-related activities.