Program Update:
Due to the changes in Department of State Travel Advisory Levels, Women's and Gender Studies in Europe will relocate to Stockholm, Sweden for Fall 2021. Carleton will work with DIS to offer this opportunity. More information to follow. If you have any questions or concerns, please contact Rob Quanbeck at rquanbeck@carleton.edu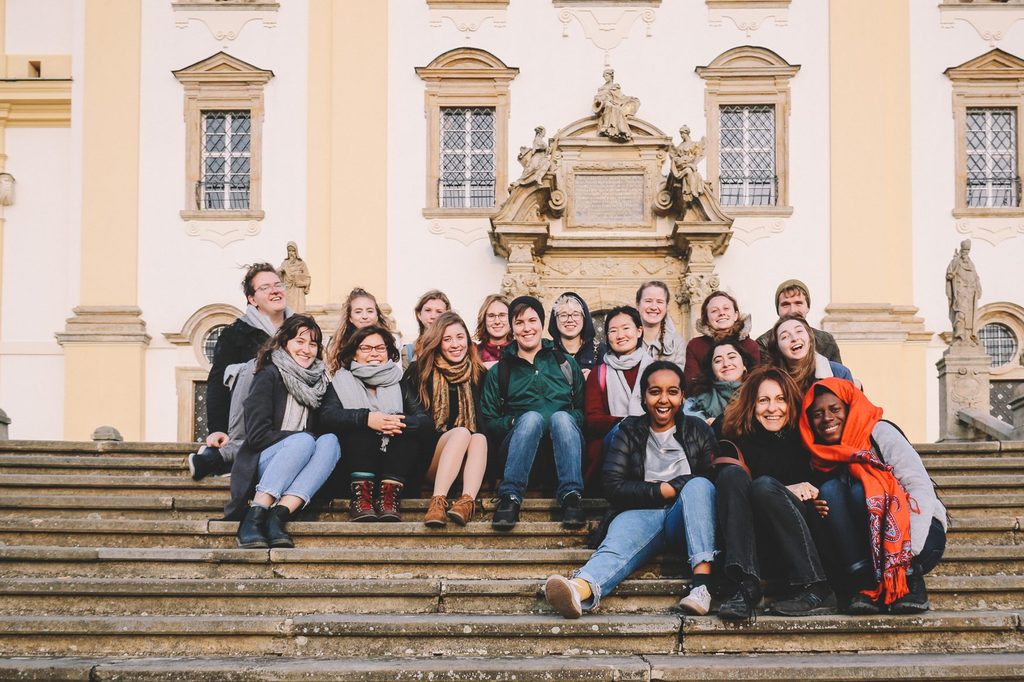 Delve into practical and theoretical aspects of feminist and queer theory in Sweden, Germany, and Poland.
Are you curious about how gender and race/ethnicity are experienced and understood in Western and East Central Europe in comparison to the US? Are you ready to explore the challenges and insights of the latest feminist and queer theories cross-culturally? Have you wondered what you can do to effectively contest patriarchy, homophobia, and racism and transform the world for the better?
Since 1984, Women's and Gender Studies in Europe has offered students a unique opportunity to explore feminist and queer theory in practice across Western and East Central Europe. Interaction with academics, politicians, activists, and homestay hosts encourages comparative approaches to independent research projects.
While the usual sites on the WGSE program travel itinerary include Utrecht, Berlin, Prague and Krakow, due to travel restrictions within Europe resulting from COVID-19, Carleton's Fall 2021 program will be based in Stockholm, Sweden. Carleton College is pleased to collaborate with DIS-Study Abroad in Scandinavia, a trusted Carleton partner for over twenty years, to make this opportunity possible. Sweden is one of the most interesting European examples of successful progress toward gender equality, with affirmative action policies, a 'gender-responsive' national budget, and a firm commitment to LGBTQ+ rights.