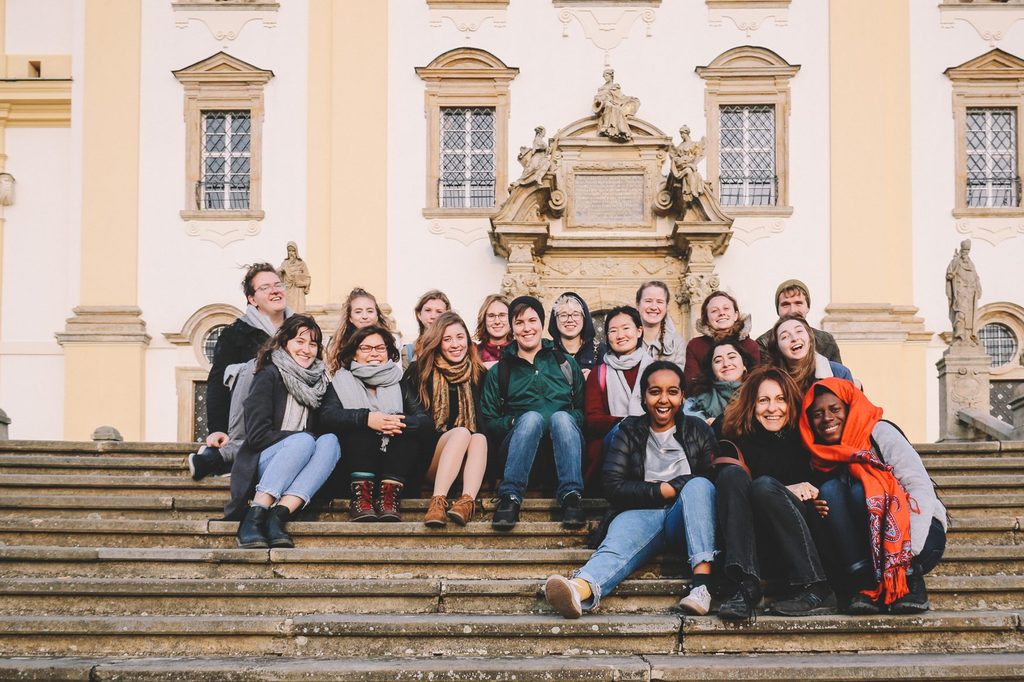 Delve into practical and theoretical aspects of feminist and queer theory while conducting field research in the Netherlands, Germany, the Czech Republic and Poland.
Are you curious about how gender and race/ethnicity are experienced and understood in Western and East Central Europe in comparison to the US? Are you ready to explore the challenges and insights of the latest feminist and queer theories cross-culturally? Have you wondered what you can do to effectively contest patriarchy, homophobia, and racism and transform the world for the better?
Since 1984, Women's and Gender Studies in Europe has offered students a unique opportunity to explore feminist and queer theory in practice across Western and East Central Europe. Interaction with academics, politicians, activists, and homestay hosts in Utrecht, Berlin, Prague, and Krakow encourages comparative approaches to independent research projects.
Note: due to border restrictions resulting from COVID-19, the stay in the Netherlands has been removed from the Fall 2021 itinerary. Carleton expects the Netherlands to be added back to the Fall 2022 itinerary.