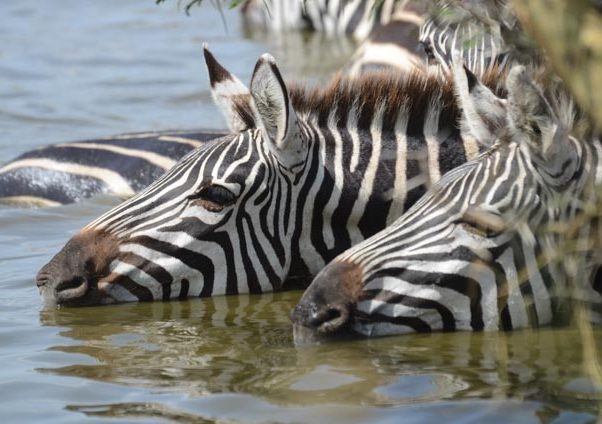 Plains zebra at the waterhole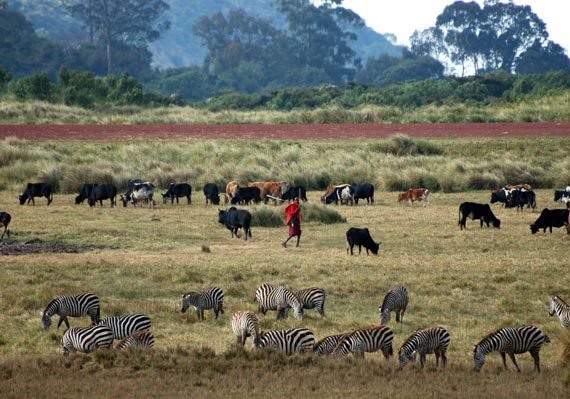 Maasai pastoralists and their cattle sharing space with wildlife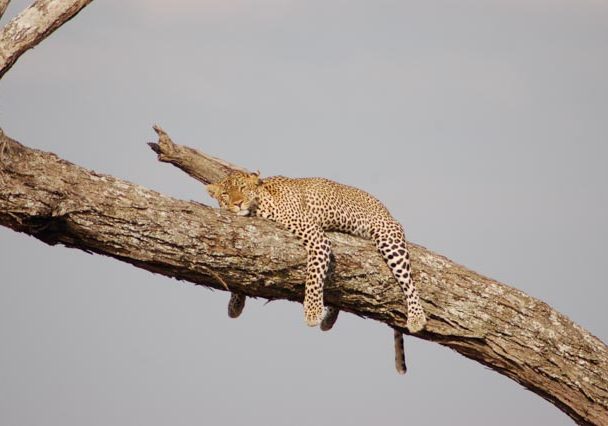 Leopard relaxing in a tree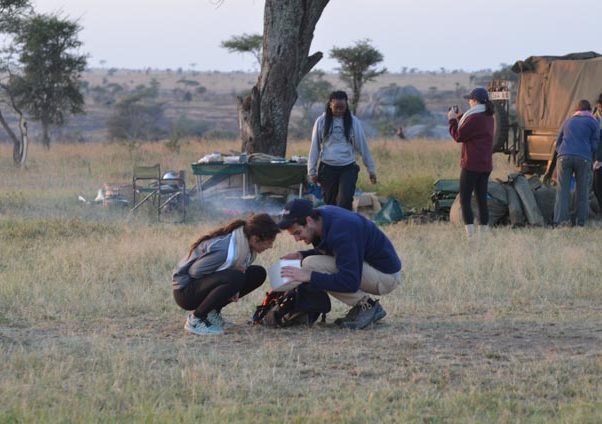 Students observing diverse species at our campsite in Serengeti National Park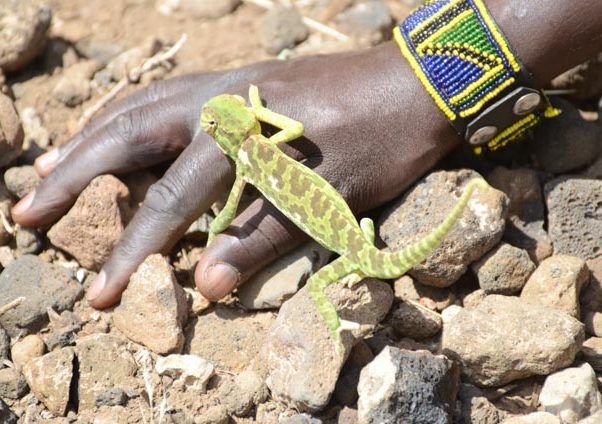 One of our guides shows us a chameleon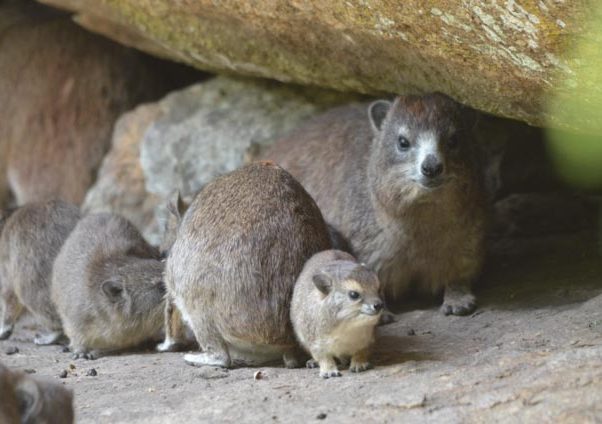 Bush hyrax sheltering from the sun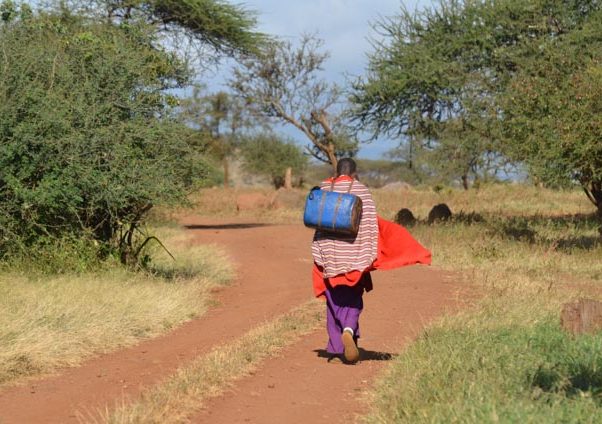 A Maasai woman collecting water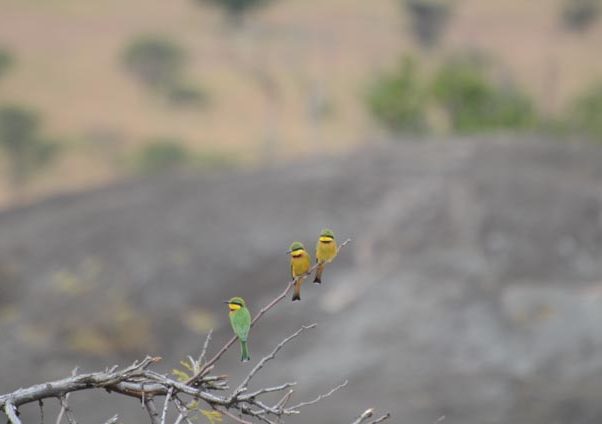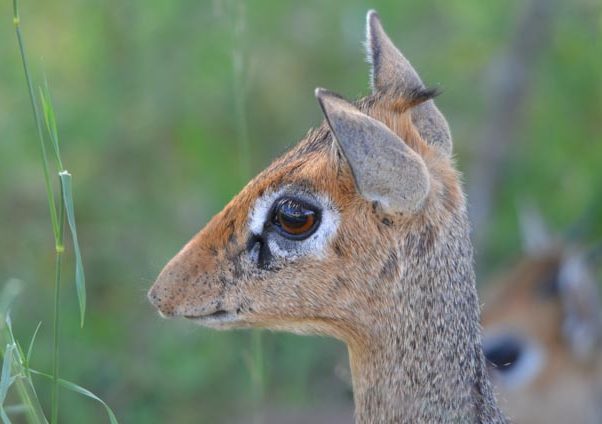 Dik-dik, one of the mini antelopes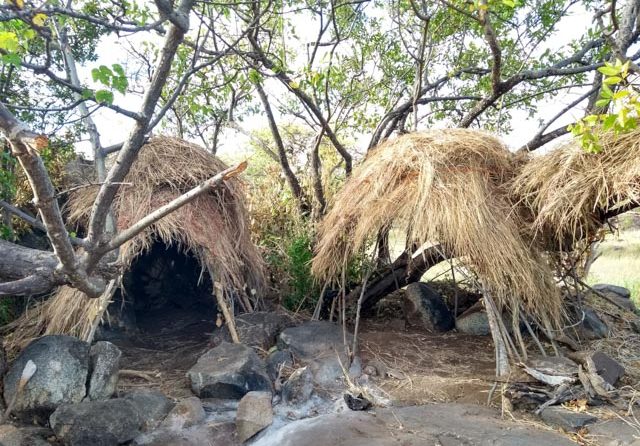 Traditional Hadza temporary shelters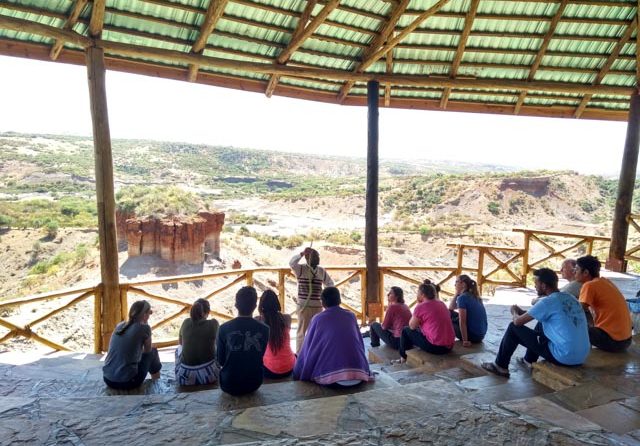 Students get a lecture on human origins at Olduvai Gorge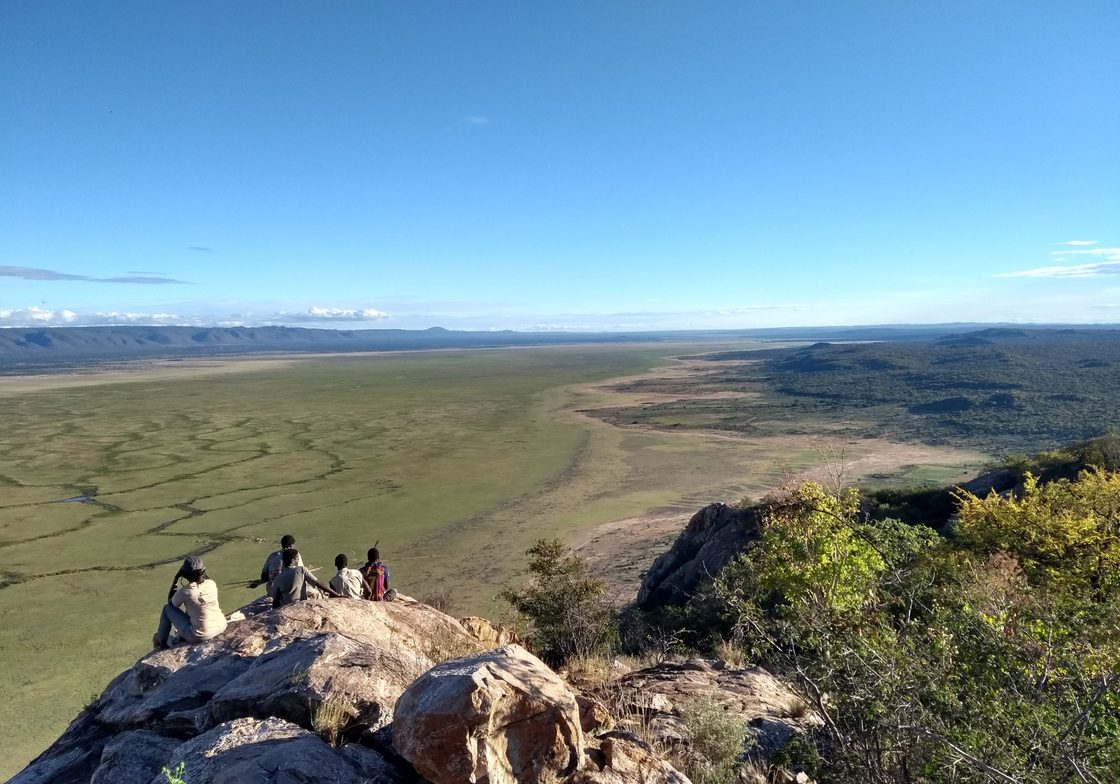 Learning about environmental changes from the Hadzabe perspective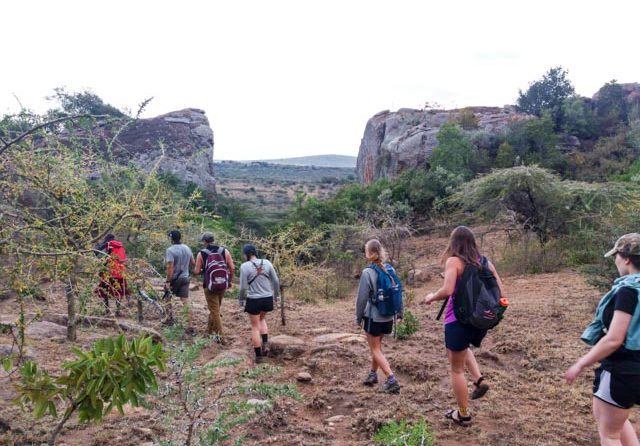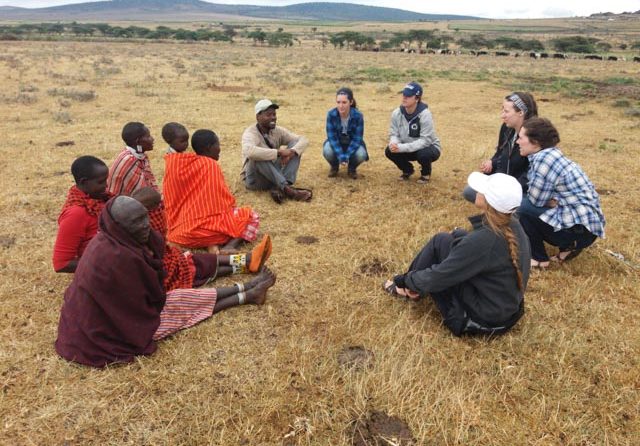 Talking with Maasai women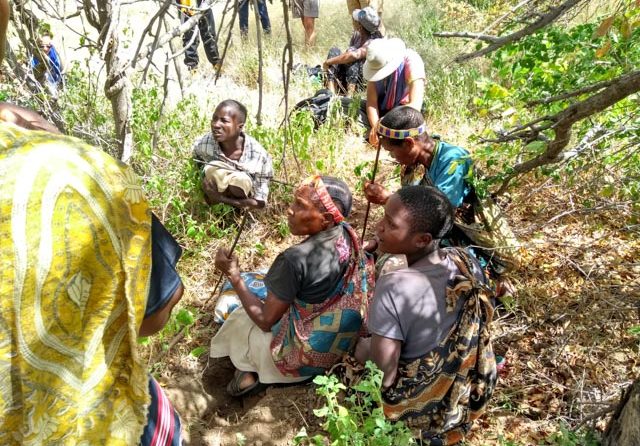 Foraging for tubers with Hadzabe women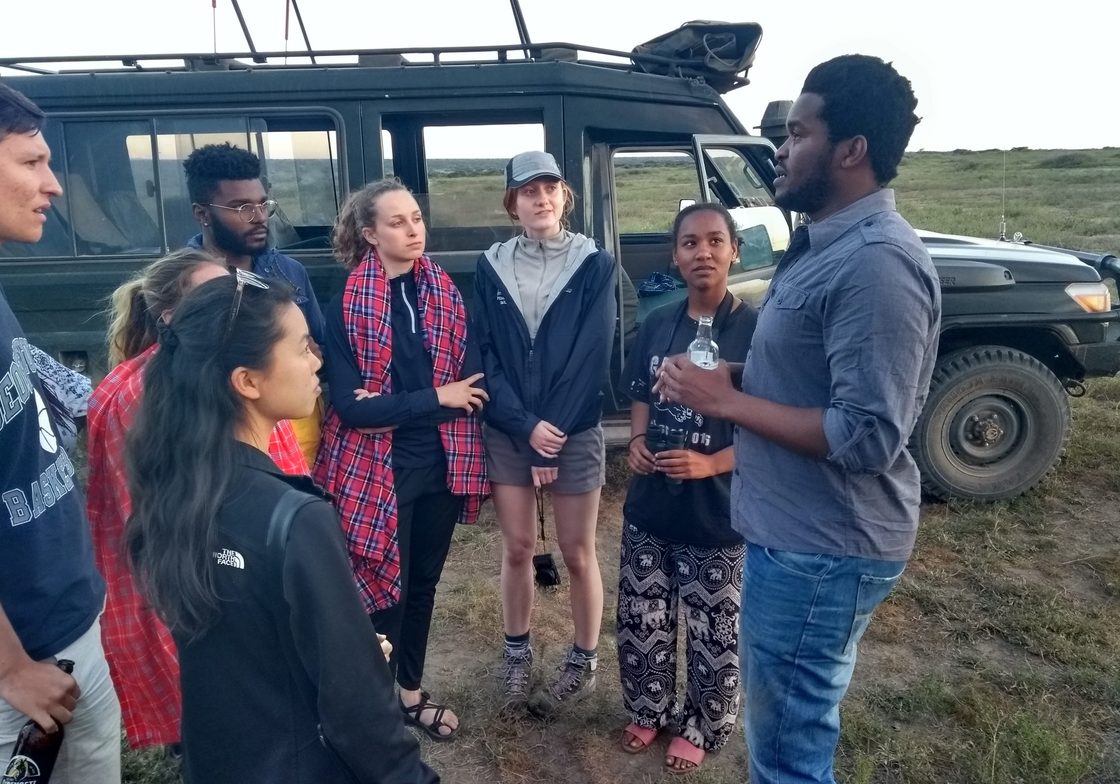 Getting an impromptu lecture in the field from a cheetah researcher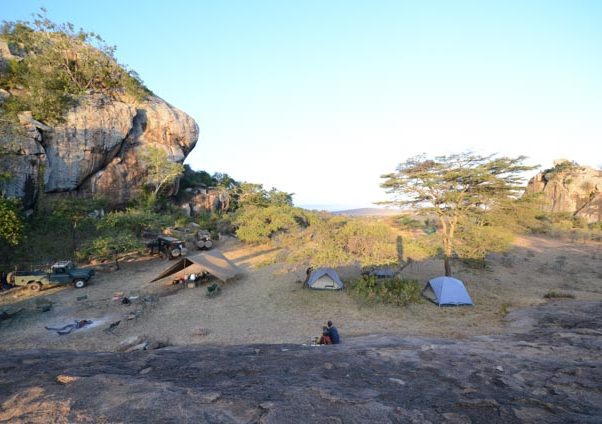 Our camp on Maasai village lands in Loliondo, eastern Serengeti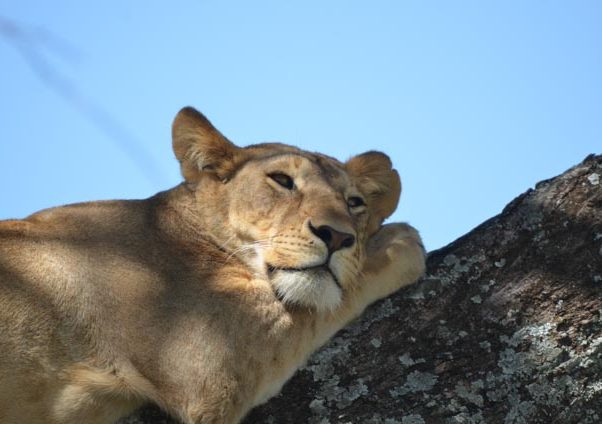 A lioness relaxing in the shade
Spending Time Outdoors
Ecology and Anthropology in Tanzania offers fantastic opportunities to live, learn and study in the field. With an academic foundation established in anthropology, ecology, and Swahili language and culture during the first five weeks, the middle portion of the program focuses on excursions and safaris. The excursions vary in length from two- and three-day trips to eight- and nine-day excursions. Students will visit on-going research projects, national parks, protected areas, and unprotected border regions.
Carleton College partners with Dorobo Safaris for program excursions. Dorobo Safaris is a family-owned business with a long history of working with local people to respect and preserve Tanzania's magnificent wildlife, land resources, and the way of life of the people who live on the land.
On safari we get the opportunity to spend time with Hadzabe hunter-gatherers and Maasai pastoralists to learn about their culture and the challenges they face to maintain their livelihoods under changing climate and land uses, and to hear their views of natural resource management. We also spend time in some of Tanzania's premier protected areas observing wildlife large and small, and learning about how human influences and environmental processes have shaped the ecosystems we see today.
What to Expect When on Safari
Transportation to the various sites is done in safari vehicles, with five to six people in each vehicle. Dorobo Safari's staff members are experienced and very knowledgeable — a wonderful resource for students on Carleton's program! All supplies for the excursions are provided by Dorobo Safaris, including transportation, food, tents, and bedding. Students don't need to bring anything except for recommended clothing, binoculars, and a camera.
There will always be opportunities to get out of the safari vehicle, stretch your legs, and observe the landscape and wildlife, however, it's important to know that reaching some sites will require long days in a vehicle.
Students are expected to assist with work at the overnight excursion sites, including loading and unloading vehicles, setting up tents, preparing food, cleaning up after meals, and generally stepping into the role of an active participant rather than that of a tourist.
Interview with Roimen Lelya
Lion Monitoring & Conservation Officer, Kope Lion