Faculty Director
Anna Estes, Faculty Director of Ecology and Anthropology in Tanzania and Assistant Professor of Environmental Studies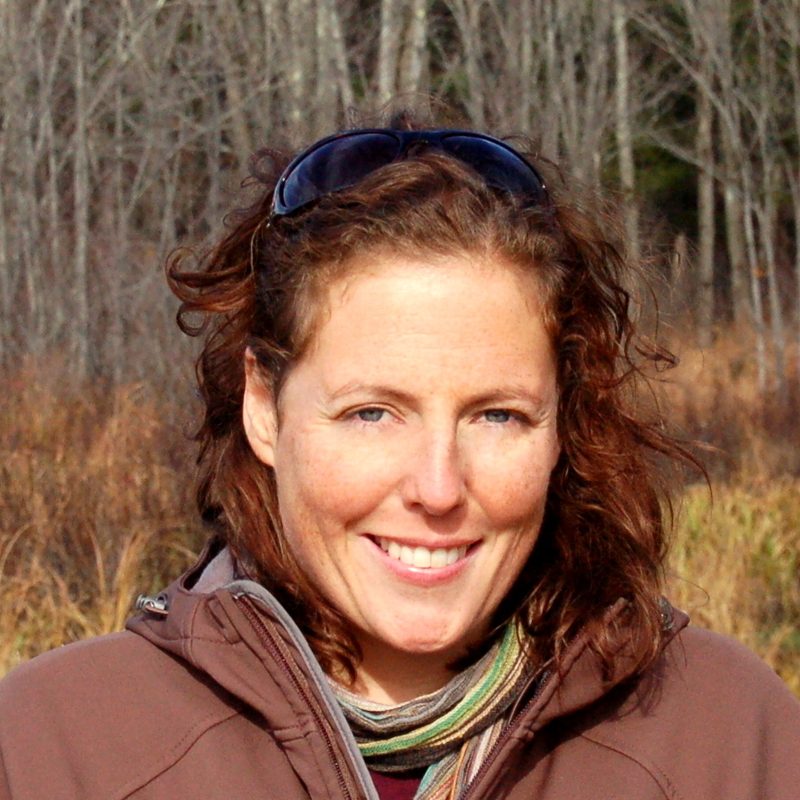 Dr. Anna Estes (aestes@carleton.edu) is an ecologist with over 20 years of experience teaching and doing research in Tanzania, where she also spent part of her childhood. She received her Ph.D. from the University of Virginia, her MS from the University of Wisconsin–Madison, and her BA from Wesleyan University in Connecticut. As an ecologist and conservationist, Anna's goal is to produce science that can help further human-wildlife coexistence.
Anna's primary interests are in human-wildlife interactions through the lens of changing landscapes and habitats. Her research has included land-use impacts to biodiversity and ecosystem health, landscape-level predictors of human-wildlife conflict, land-cover change around protected areas, wildlife movement, habitat use and population connectivity, human demography and movement, and eco-health and zoonotic diseases. She loves teaching and has been involved in experiential education for almost 20 years. She is also particularly committed to expanding STEM education and opportunities, particularly in ecology and human-environment interactions, to groups that have been under-represented in these fields. She is an adjunct professor in Life Sciences at the Nelson Mandela African Institution of Science and Technology in Arusha, Tanzania, and a member of the IUCN African Elephant and Connectivity Conservation Specialist Groups.
---
Course Instructors
SOAN 326: Cultural Anthropology of East Africa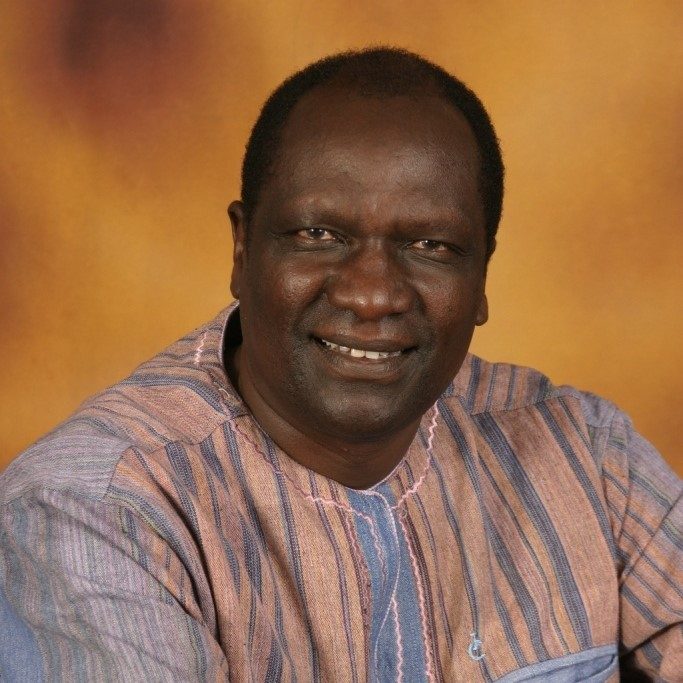 Dr. Sarone Ole Sena has served as a trainer, mentor, development worker, researcher and anthropologist for 52 years in Kenya, Tanzania, Uganda, Canada, USA, UK, New Zealand, Ghana, Mali, Senegal, Mauritania, Ethiopia, Rwanda, Burundi, South Africa, India, Philippines, Ecuador, Peru and Guatemala. He has written numerous articles and 40 books on the use of appreciative inquiry approach to leadership, community-based development and anthropology. He serves as an adjunct professor of Cultural Anthropology with Southern Adventist University of USA, has taught cultural anthropology at McMaster University, Canada, the Associated Colleges of the Midwest-MS TCDC program in Tanzania, and at the Institute of African Studies of University of Nairobi, Kenya. Currently, he is the academic manager for MS TCDC in Arusha, Tanzania.
Sarone holds a Bachelor's degree from University of Nairobi, an M.Phil. from University of Cambridge, UK, an M.Sc from McMaster University, Canada, and a Ph.D. from McGill University, Canada.
---
ENTS 355: Ecology and Conservation of Savanna Ecosystems in Northern Tanzania
Dr. Anna Estes is the instructor for Ecology and Conservation of Savanna Ecosystems in Northern Tanzania.
---
ENTS 255: Field Methods in Ecology and Anthropology
Dr. Anna Estes and Dr. Sarone Ole Sena share the teaching responsibilities for Field Methods in Ecology and Anthropology.
---
LCST 101: Elementary Swahili Language and Culture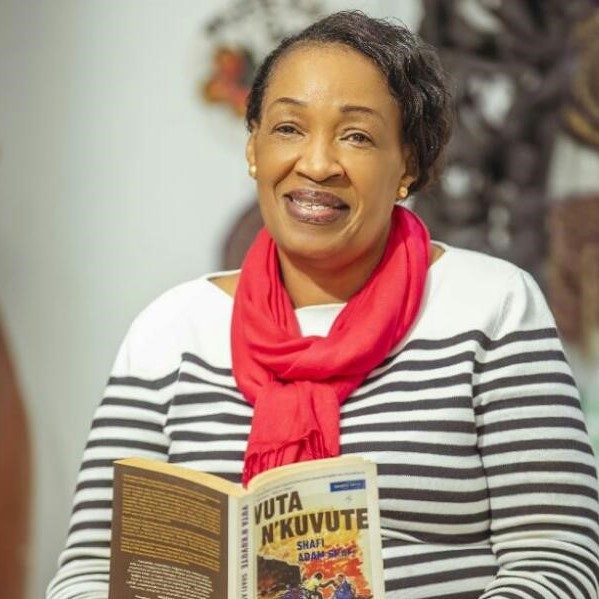 Yusta Violet Mganga is the head of the Swahili and Culture department at MS TCDC. She is a Ph.D. student, holds an MA in Kiswahili studies, and has over thirty-nine years of experience teaching Swahili language and culture to foreigners. She is a translator for English to Swahili languages, a certified language tester for Swahili oral proficiency interviews, a curriculum and instructional material developer, and a mentor and coach to new Swahili language and culture instructors. Yusta is the Institute Director for the Critical Language Scholarship Swahili program in Tanzania, and oversees fourteen Swahili Study Abroad Programs from USA and Denmark.
Yusta has written several books and articles, including Swahili course books for Beginning, Intermediate and Advanced language learners. Yusta has authored articles on best practices in second language acquisition, strategies of teaching Swahili literature to second language learners, mediation between cultures, and epistolary narrations in biographies. She also conducted a study on synchronization of narrative in biography novels. She has worked with United Nations Development Cooperation (UNDP), Japanese International Cooperation Agency (JICA), Russian Medical Doctors, and the International Criminal Tribunal for Rwanda (UNICTR).
---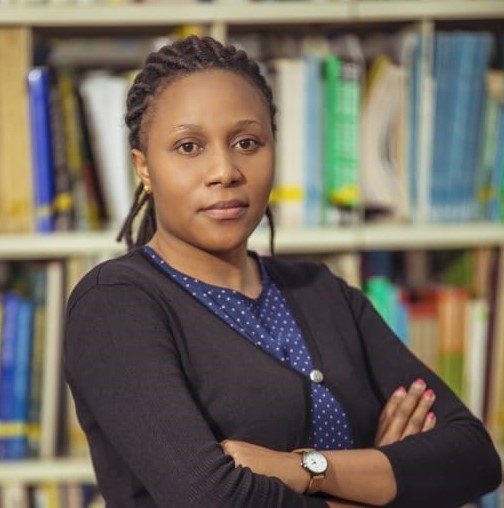 Grace Charles Mkomwa has been working with international student exchange programs and teaching Swahili for the past nine years. In 2013-14, she worked as a Swahili Language Instructor and Program Assistant for an American-based program in Karatu, and subsequently joined MS-TCDC as a full-time staff member teaching Swahili and coordinating volunteer and internship experiences for students from a variety of European and U.S. universities and programs. Grace was raised and educated in the Arusha area, where she received her first degree in Computer Science. She later decided to switch fields to pursue her interest in education and language, receiving her post-graduate diploma in education and later completing her Masters in Swahili Studies in 2019. She is currently a PhD student. Grace has loved the opportunity to work with international students and to learn about and from different cultures. She loves chicken (fried, barbecued, boiled, you name it), music, and learning about all the weird English idioms.
---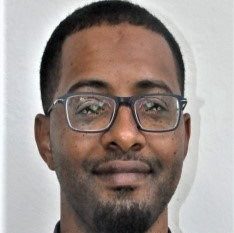 Said Omar has been teaching Swahili for the past six years. His passion for language and teaching was inspired by his Mother and his own language learning and cultural exchange experiences. Upon receiving his Bachelor's degree in Arabic and English, Omar worked as a Swahili-English translator, interpreter and instructor for several years before being awarded a Fulbright Scholarship in 2014. As a Fulbright Scholar, Omar taught Swahili at Michigan State University where he also studied several courses in applied linguistics and pedagogy. He has continued developing his career as a Swahili Language Instructor, and completed his Master's Degree in Swahili in 2018. Omar is a native of Dar es Salaam, and an avid soccer player and runner. Ask him anything about Kilimarathon and soccer.
---
MS Training Centre for Development Cooperation Staff Members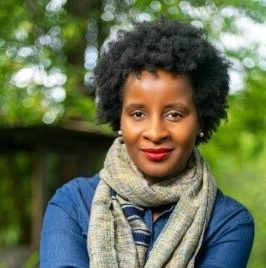 Sara Ezra Teri is the Programs Director at MS TCDC. She is a development specialist with an MA in Development Studies and a BA in Political Science. Sara spent 14 years working in (I)NGOs and the private sector, primarily with social development for communities in resource-limited settings within Tanzania. She joined MS TCDC as programs director in 2018. Sara oversees MS TCDC's Learning, Academic, Knowledge, Intercultural, Communications, and Philanthropy units. Ecology and Anthropology of Tanzania brings together team members from both the Intercultural unit and the Academic unit. In her free time Sara enjoys travelling, cooking, networking, and most especially spending time with her husband and three sons. She looks forward to hosting Ecology and Anthropology of Tanzania students in Usa River!
---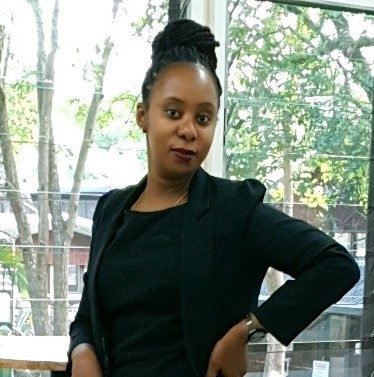 Juliana Shem is a Course Administrator at MS TCDC. She earned an MA in Educational Management and Leadership from the University of Arusha, Tanzania, and a BA in Economics and Sociology from Egerton University, Kenya. She has published an article on the effect of training on employees' performance. She has experience in both General Office Administration and Course Administration. Juliana coordinates academic and short course programs and handling various student issues. She also works with accreditation bodies, linking the Centre with the Tanzania Commission for Universities (TCU) and National Council for Technical Education (NACTE).
---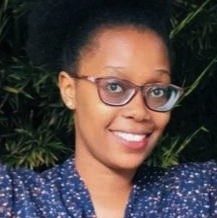 Program Assistant
Jesca Mchomvu graduated her BSc in Wildlife Management from the College of African Wildlife Management, Mweka, Tanzania. The college is recognized for its rigorous wildlife management skills training. Jesca has worked with various conservation projects since graduating, strengthening her skills in research and applied science in conservation. Her experience has centered around human wildlife interface with a focus in human wildlife conflict and resource extraction in Tanzania's protected areas.