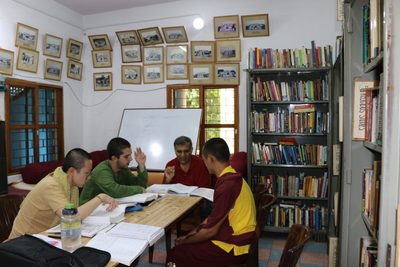 The strength of the Buddhist Studies program comes from a combination of diverse and highly qualified faculty and a very low student-faculty ratio. A mix of Western and Eastern instructors helps ensure continuity of American educational patterns, as well as access to the indigenous philosophies in their genuine form. Western faculty are responsible for the organization and evaluation of coursework, while the Asian teachers present perspectives of the traditions being studied. This variety of intellectual and cultural viewpoints creates a stimulating milieu in which genuine inquiry occurs.
---
Faculty Director
Arthur McKeown, Faculty Director of Buddhist Studies in India and Associate Professor of Asian Studies, Carleton College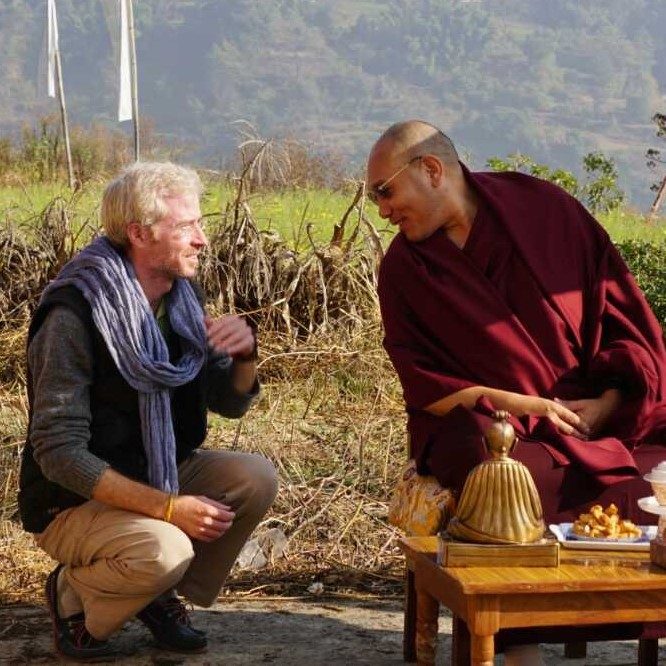 Dr. Arthur McKeown received a BA magna cum laude from Dartmouth College. He received an MA and PhD from Harvard University, where his dissertation was titled From Bodhgaya to Lhasa to Beijing: The Life and Times of Sariputra (c.1335-1426), Last Abbot of Bodhgaya. Dr. McKeown has received a Fulbright Fellowship, Reischauer Center Fellowship, as well as the Harvard Certificate of Distinction in Teaching. He has research experience in South Asia and Tibet and has presented papers at meetings of the American Academy of Religion and the International Association of Buddhist Studies. Dr. McKeown has experience teaching Tibetan Language and Buddhist Studies as an Instructor and Teaching Fellow at Harvard University. He served on the faculty with the Buddhist Studies in India program from 2010 to 2014 and was the Assistant Program Director in 2015 before becoming Program Director in Fall 2016.
---
Faculty Director, Emeritus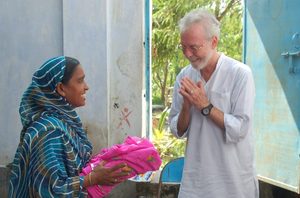 C. Robert Pryor earned a BS from the University of Michigan, and an MAT from Antioch University. He studied Anthropology and South Asian religions at the Graduate Theological Union in Berkeley. Robert designed the Buddhist Studies in India program and served as director from 1979 to 2015. He was a consultant for the BBC documentary, In the Footsteps of the Buddha, and collaborated on the book Living This Life Fully: Stories and Teachings of Munindra. Robert is very active at the Yellow Springs Dharma Center which he helped to found in 1993. His interests include: South Asian cultures, pilgrimage, the history of Indian Buddhism, meditation, and Buddhism in the West.
---
Course Instructors
PHIL 318: Buddhist Philosophy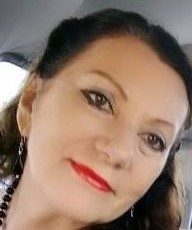 Andrea Loseries has studied History of Asian Arts and Museology at the École du Louvre and Musée Guimet, as well as Tibetan Language and Culture at the Institute of Oriental Languages, and Sanskrit at the École Pratique des Hautes Études, in Paris. She then continued her studies in these fields at Visva-Bharati, Santiniketan, West Bengal. Her PH.D. she received from Vienna University in Ethnology, Tibetology and Buddhist Studies. She is an expert on comparative cultural history and specialized on Tibetan Tantric Buddhism. She has carried out research and field studies in Tibet, Bhutan, Mongolia, India, Japan and the Austrian Alps. She has published numerous monographs, over hundred research papers, produced several ethnographical film documentaries, was curator of art exhibitions and convened a large number of international conferences. Her teaching activities extended from the University of Graz and the Academy of Buddhist Studies, Salzburg, Austria, to Visva-Bharati, Santiniketan, where she was Head and Professor of the Department of Indo-Tibetan Studies, and Director of the Centre for Buddhist Studies (2006 – 2012). At present she is Guest Faculty (Professor) at the School of Buddhist Studies, Philosophy & Comparative Religions.
---
SOAN 322: Contemporary Buddhist Culture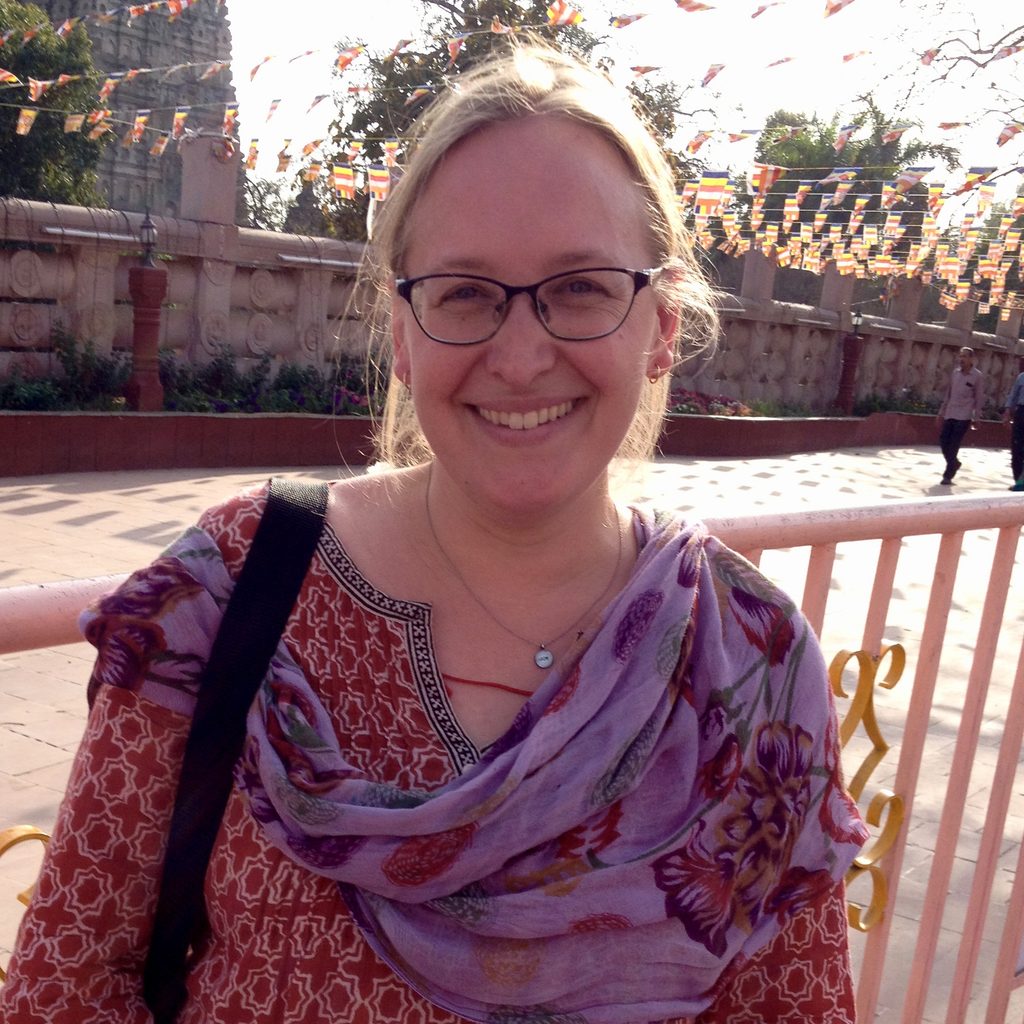 Darcie Price-Wallace is a doctoral candidate in Religious Studies at Northwestern University. She holds an MA in History of Religions and an MA in Social Work from the University of Chicago. She completed fieldwork in Buddhist monasteries in the northwestern Himalayan regions of India under a Fulbright-Nehru Student Grant. Her research examines textual narratives and oral histories of ordained Himalayan and Tibetan women alongside a contemporary ordination movement for female monastics, paying attention to how such rhetoric is relevant for sustaining an ethic of care in present day monastic communities. She taught anthropology on Carleton's Buddhist Studies in India program in 2018 and 2019.
---
ASST 319: History of South Asian Buddhism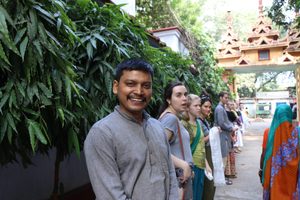 Dr. Gaurav Agarwal received a BA in History, Hindi Literature, and Political Science. He completed an MA in Indian History and received an MPhil and PhD in Hindi. His areas of expertise are Indian Culture, History, and Literature. He has also earned a three and half year diploma in Yoga and Naturopathy. He has been invited regularly as a panelist, lecturer, and/or moderator on various topics related to Indian culture, history, and contemporary issues.
Dr. Agarwal was a member of the core organizing team for the second World Council of Elders of Ancient Traditions and Culture's International Summit held in Jaipur. He is currently working as Head of Department for the faculty of Arts at Poddar International College, Jaipur. Dr. Agarwal has taught with the Buddhist Studies in the Bodh Gaya program since 2010.
---
LCST 101: Introductory Hindi Language*
Dr. Gaurav Agarwal is the instructor for Introductory and Intermediate Hindi Language.
*Intermediate Hindi language instruction is available upon request for students who have previously studied the language.
---
LCST 101: Introductory Tibetan Language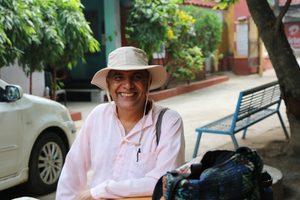 Punya Prasad Parajuli received a BA in Physics, an MA in Anthropology, and an MA in Nepalese History, Culture, and Archeology from Tribhuvan University, Nepal. He has also received an MA in Buddhist Studies from Magadh University, Bodh Gaya, India.
Punya is actively involved in translating Tibetan and Sanskrit texts into Nepali. He has been a Tibetan language instructor at the Center for Nepalese and Asian Studies, Tribhuvan University, and a Sanskrit language teacher at Ka-Nying Shedrub Ling and Shechen Monasteries in Kathmandu. Punya taught the Tibetan language with the Buddhist Studies program in 2006, 2009, and 2011–2018. He has also been a Tibetan language and culture instructor and research guide for Cornell University students studying Buddhist Culture in Nepal.
---
RELG 359: Buddhist Meditation Traditions
Seminars for this course are led by Dr. Arthur McKeown, Faculty Director.
---
Meditation Instructors
Vipassana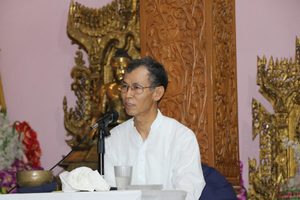 Ācariya U Hla Myint was born and educated in Myanmar (Burma). He became a novice monk at the age of ten and a fully ordained bhikkhu at twenty. He has 22 years of monastic training and a PhD in Buddhist Studies and Pali language. A former assistant meditation instructor at Mahasi Meditation Center in Burma, he remained a close disciple, translator, and teaching assistant of the late Sayadaw U Pandita. He has translated numerous Burmese dhamma books and dhamma discourses and has authored Meditation Lectures, Conditional Relations in Daily Life (from the Abhidhamma) and Pali Language Lessons for English Readers. After his years as a monk, U Hla Myint became a householder, and now has a wife and two children. U Hla Myint divides his time between his home in Pyin Oo Lwin near Mandalay in the Shan Hills, Sayadaw U Pandita's Panditarama Meditation Center near Yangon, and San Jose.
Zen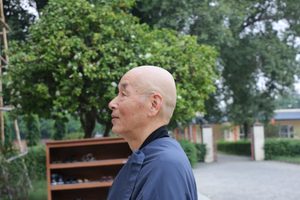 Ekai Korematsu Roshi was born and raised in Japan but began his formal Zen practice while a university student in California where he was affiliated with the San Francisco Zen Center. In 1979 he returned to Japan for formal monastic training at Eiheiji the principal Soto Zen monastery. Returning to America in 1983 he founded Kojin-an which later became the Oakland Zen Center. At the request of his teacher Narasaki Roshi, he returned to Japan in 1987 to become the director of an International Zen monastery, Shogoji, in Kyushu. From 1994 to 1996 he was again at Eiheiji and was also the Practice Director at Zuigakuin Temple in Yamanashi Prefecture. At present, he lives in Melbourne, Australia, where he is the founder and spiritual director of the Jikishoan Zen Buddhist Community.
Vajrayana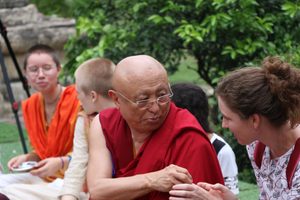 Chokyi Nyima Rinpoche is the abbot of Ka-Nying Shedrup Ling Monastery and the founder of Rangjung Yeshe Institute, a college for Buddhist Studies in Boudhanath, Nepal. Born in Tibet and educated at Rumtek Monastery in Sikkim under the guidance of H.H. Karmapa XVI, he is the holder of Drikung Kagyu and Nyingma lineages. Rinpoche is a scholar and master of both Dzogchen and Mahamudra practice. He has taught meditation and philosophy to many Western students, while also super­vising a large shedra or traditional monastic training center in Nepal. He regularly teaches in Europe and North America where he has meditation centers in Denmark, Germany, and California. Rinpoche is the author of several books including The Union of Dzogchen and Mahamudra, Indisputable Truth, and Present Fresh Wakefulness.
---
Staff
Assistant Director for Community Life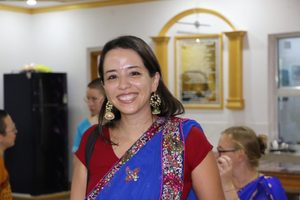 Erica Ruiz Vargas received her BA in Physics and Mathematics from the Universidad Michoacana de San Nicolas de Hidalgo, Mexico, and her MA in Mathematics from the Universidad Nacional Autonoma de Mexico. She has been studying and practicing Tibetan Buddhism for the last 17 years, and in 2017 was a participant in the Shamatha Project: a longitudinal study investigating meditative quiescence, loving-kindness, and human flourishing. She has also completed all the requirements for becoming a licensed teacher (AZ teacher license in process) and has volunteered as a teacher in India (high-school, math and English). She enjoys chocolate, dancing, and exercising a bit every day. She's been working for the program since 2015 and thinks of Bodhgaya as a second home.
---
Wellness Coordinator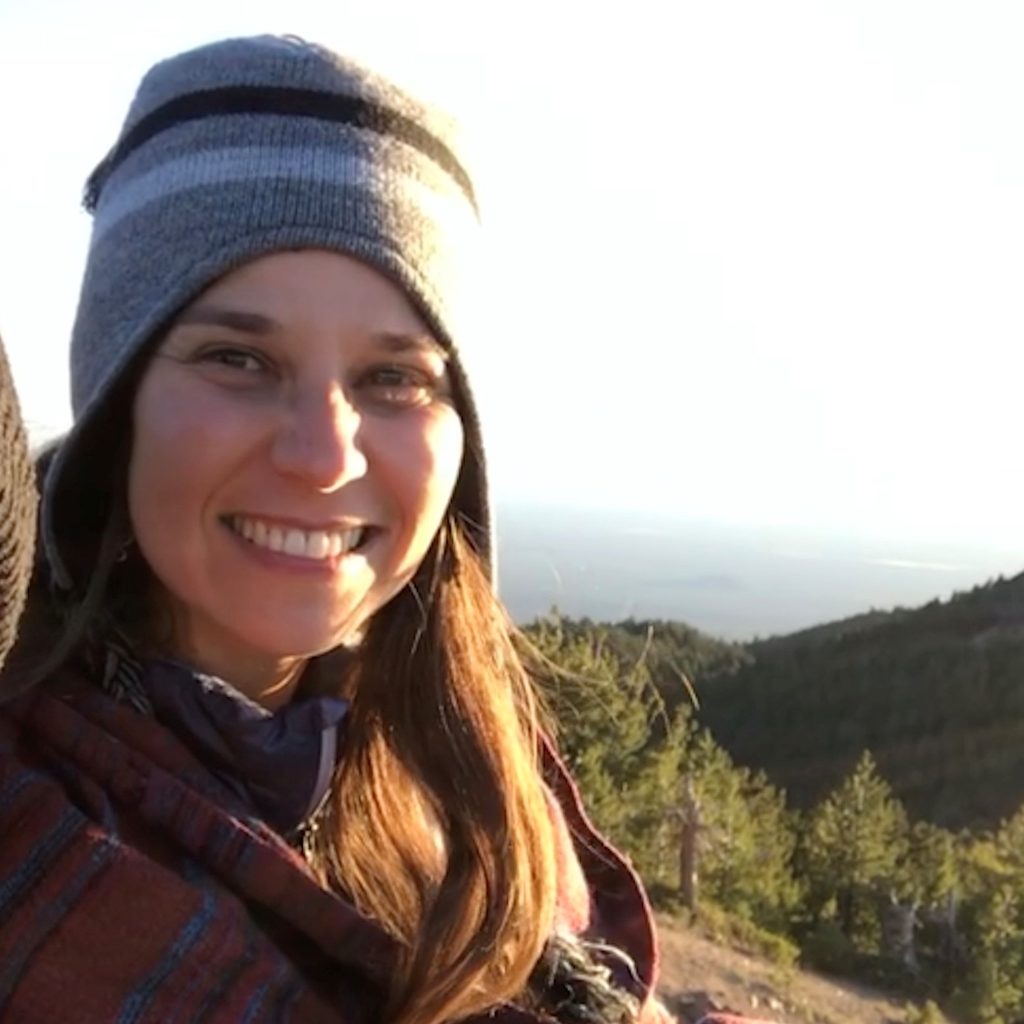 Alisha Musicant received a BA in Cultural Interdisciplinary Studies from Antioch College in 2004, a BS in nursing from Sonoma State College in 2015, and is working towards completion of her MSN in nursing from Grand Canyon University. She has worked in perinatal nursing at a hospital in Portland, Oregon, and as a public health nurse in Ventura, California. Alisha has also trained in massage therapy, craniosacral therapy, and Somatic Experiencing, a trauma resolution modality. She attended the Buddhist Studies program in 2003, setting her on a lifelong journey of spiritual practice and curiosity about the cultures of the world. Since 2012 she has been a student of the Diamond Approach, a school of inquiry and spiritual development. Alisha's other interests include spending time in nature, music, yoga, and tea drinking with good company.
---
Teaching Assistant and Resident Adviser
Information about the instructor for Teaching Assistant and Resident Adviser for Fall 2021 will follow.
---
Assistant Vihar Manager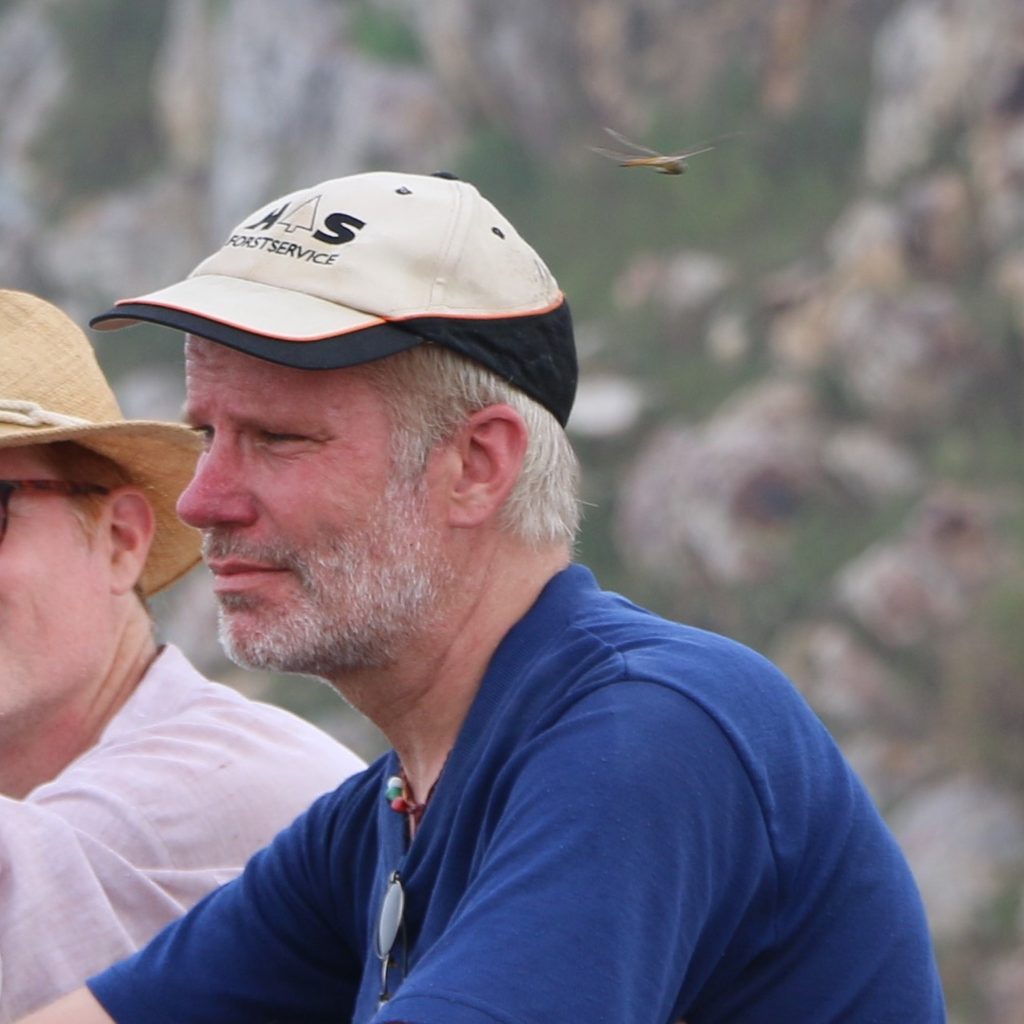 Frank Wahrheit graduated in 1997 from the teaching hospital Klinikum Karlsruhe (Freiburg University) with a BA (equivalent) in Intensive Medical Care. During his practical work in intensive care, his deep interest in Buddhism brought him to India and Nepal. For the last 20 years, he has studied Buddhist philosophical treatises and Tibetan and Nepali language formally and informally both at Rangjung Yeshe Institute Nepal as well as at monastic universities in Kathmandu and elsewhere. He has great interest in trekking to pilgrim sites in the Himalayas, cooking, and a deep appreciation for classical music.