Thank You for all the ways your gifts support Carleton.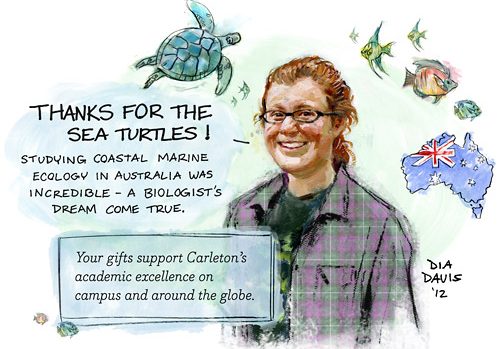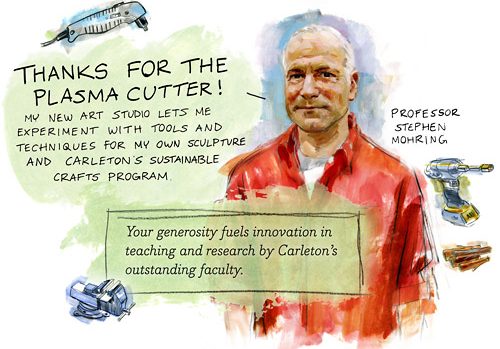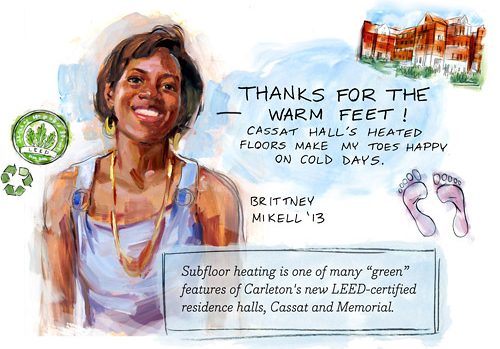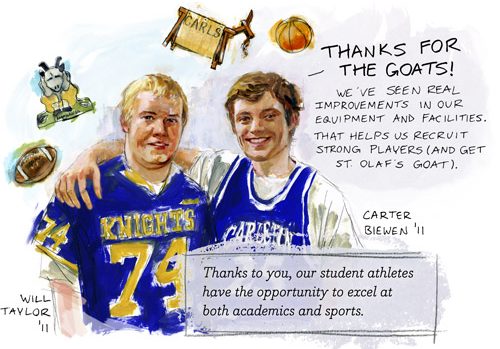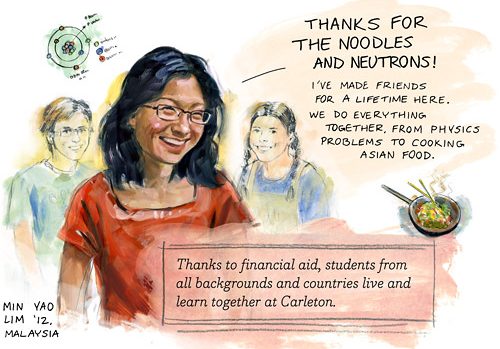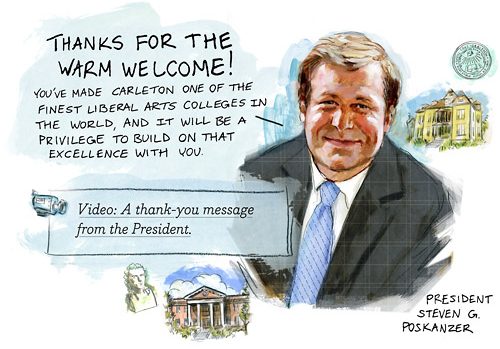 By the Numbers
Total Gifts: $35,192,039
Annual Fund: 12,848 donors, 53 percent participation
Volunteers: 2,070 volunteers
Annual Giving Highlights
With contributions from 12,848 donors, the Alumni Annual Fund raised nearly $6.6 million for Carleton. The total for annual giving surpassed $7.4 million, including gifts to the Parents Fund and Friends Fund. Alumni participation reached 53%, sustaining Carleton's position as a leader in alumni participation in annual giving.
Reunion Giving Highlights
Reunion classes from 1930 to 2005 raised more than $2.3 million in gifts to the Alumni Annual Fund. Strong participation rates from all reunion classes lead to an average 54% participation, helping all alumni achieve a participation rate of 53% for the year. Thanks in large part to the generosity of reunion classes, Carleton alumni contributed more than $6.5 million to the Alumni Annual Fund. The Class of 1950 set a new 60th-reunion gift record of $101,473.
Class bests to celebrate:
The Class of 1965 had its class highest participation rate of 65% and its largest gift of $218,000.
The Class of 1955 raised its largest gift of $145,984, the second largest 55th-reunion gift.
The Classes of 1970, 1985, 1990, 2000, 2005 each surpassed class-bests in giving dollars.
50th Reunion
The Class of 1960 celebrated its 50th reunion with a $23.2 million gift, propelled by a tremendous participation rate of 72%.
Post-50th Reunions
Alumni celebrating their 55th, 60th, 65th, 70th, 75th, and 80th reunions raised more than $4.6 million for the College since their last milestone reunion in 2005.