Susan Gerstner '81, P'17, P'20 and Dan Carlsen '80, P'17, P'20
The Carleton Experience Enrichment Endowment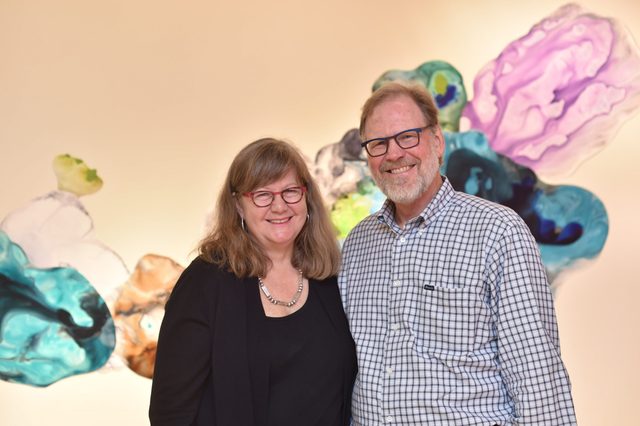 Aside from academics, many of Dan's and Susan's fondest memories of Carleton involve the social side of college life—sharing pizza with friends, walking downtown for a rare off-campus meal, or riding bikes to Dundas to see the Elvis impersonator at The Corner Bar. These shared opportunities added greatly to their Carleton experience and provided a richness to their time at Carleton, for which they are grateful.
"We hadn't considered that these opportunities weren't available to all students, and that even with a full scholarship, they could still be out of reach," says Dan Carlsen '80, P'17, P'20. "It never occurred to us that this huge gap in discretionary income can create barriers to engaging in the Carleton experience."
Dan and his wife, Susan Gerstner '81, P'17, P'20, had been exploring ways to increase their support of the college—they'd always given to the Alumni Annual Fund and wanted to find another way to pay it forward to future generations of Carls.
After hearing that one of Dean of Students Carolyn Livingston's top priorities is to address the income gap that lies outside of financial aid, Susan and Dan realized that if they could help low-income and first-generation students remove some financial stress, they could also help remove barriers to being fully engaged in the special moments of the Carleton experience. To help all students make the most of their college years, Susan and Dan created the Carleton Experience Enrichment Endowment.
Susan's favorite memories of her time at Carleton (before she and Dan met his senior year in an English class, that is) involve spending weekends with her friends at the Women's League Cabin. It wasn't a big expense, but there was a fee attached, and money was required for groceries. These are the types of experiences she and Dan hope to make easier for students, along with help paying fees for art classes, travel costs for Off-Campus Studies programs, unexpected medical costs, or anything else the Dean of Students Office determines appropriate. The Dean's Office will manage the fund and try to make it visible so students know there are resources for support.
Creating the Carleton Experience Enrichment Endowment is the latest manifestation of the couple's engagement with their alma mater. Dan has served as Alumni Annual Fund class agent and Class of 1980 Reunion committee cochair, Susan has actively spearheaded opportunities for Carls to connect around the local arts community, and they've both been back to campus as parents. They remain connected and give back, they say, because the college—and the people who supported it when they were students—has given them so much.
"The experience was an important part of our Carleton education," Susan says. "And it means a lot to us to remove barriers for current and future students to fully embrace their Carleton experience."