Bill and Pam Kiecker Royall's gift provides a critical commodity for busy young postdoctoral fellows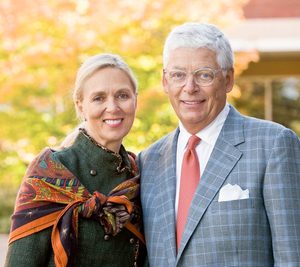 Pamela Kiecker Royall '80 and her husband, William Royall, were among Carleton's strongest supporters during the Breaking Barriers, Creating Connections camaign, providing gifts of $2.4 million to support several initiatives, including the Arts Union. The Royalls know that in some cases, the most valuable thing their money can buy is time. That's why they gave $350,000 to support the Mellon Postdoctoral Fellowship program (now named in honor of former president Robert A. Oden Jr.), which halves the teaching load for young postdoctoral fellows doing research and teaching classes at Carleton.
"At a large public university, faculty members who are doing research typically get a smaller teaching load, but at a place like Carleton, it's rare for people to be excused from teaching to work on their research," Pam says. "They're expected to do it all—and at a very high level."
The couple particularly appreciated the double impact of their gift. The Andrew W. Mellon Foundation gave Carleton a $1.5 million matching grant, which meant that every dollar from additional donors would be matched with one from Mellon.
In the end, Pam believes, the gift will benefit students in addition to those who receive the fellowship. "Research can help make postdoctoral fellows become better teachers," she says, "and teaching is what a place like Carleton is all about."