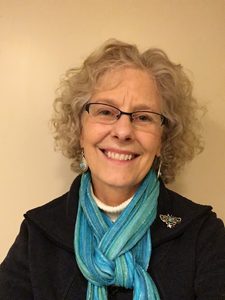 Add a St. Olaf graduate to the long list of Carleton tennis supporters and Pat Lamb admirers.
"We were cross-town rivals with Carleton," says Julie Mall P'12, who played tennis at St. Olaf from 1975-1979. "My doubles partner and I, our whole team, just coveted Pat Lamb—it was very rare to have a female head coach. And she was just so friendly, supportive, and skilled. Our team got to know the Carls even more when both No. 1 ranked St. Olaf and No. 2 ranked Carleton went to the first small college nationals my junior and senior years!"
There's no way Julie could have known it at the time, but more than three decades later her daughter, Kathryn Schmidt '12, would become a tennis star at Carleton and be given the Pat Lamb Award for outstanding senior female student-athletes.
Julie became reacquainted with Carleton when her daughter was a high school junior. Kathryn started playing tennis at about 4 years old and competitively at 11 years old—and Carleton's women's tennis coach took notice.
"I remember meeting Coach Luciano Battaglini, and he said his goals were to beat perennial conference champion Gustavus Adolphus and get to the national tournament as a team," Julie says. "And he told Kathryn, 'You're the first step of that plan.'"
Julie and her husband, Darrell Schmidt, encouraged their daughter to consider Carleton, convinced its academic excellence and cooperative atmosphere fit her well. Plus, they would be close enough to attend local tennis matches. Kathryn wholeheartedly agreed.
Over the next four years, Julie and Darrell effectively became "team parents" because not many parents lived within travel distance. They went to all the conference matches and traveled every spring break with the team and many parents to Hilton Head, South Carolina, for training and matches. Julie's parents—Kathryn's grandparents—even drove up from Florida to support the team as well.
"It was nice to feel like Carleton tennis was a family experience," Julie says.
Kathryn played No. 1 singles and No. 1 doubles all four years at Carleton, was named All-American each of her four years, and was the first Carleton women's tennis player to compete at the NCAA nationals every year as an individual. She finished with a spectacular 37-1 at No. 1 singles against MIAC competition and 37-2 at No. 1 doubles. By her senior year, the Knights finally made it to nationals as a team, as Coach Battaglini had hoped, knocking off 20-year reigning MIAC champion, Gustavus. Julie and Darrell traveled to the national tournament in Chicago, too, cheering on all the Carls.
Though Kathryn is no longer playing for Carleton, her parents still drive from their home in Minnetonka, Minnesota, to cheer on the Carleton tennis team, especially during the post-season. "We enjoy supporting the team and Coach Looch," Julie says.
Recently Julie took another step in supporting the tennis program by making a generous donation to the Pat Lamb Endowed Tennis Fund. She made her gift in memory of her parents, Pat and Bob Mall, who had both died in the past few years, had been avid tennis players themselves, and had attended many of Kathryn's matches before they retired to Florida. Part of Julie's gift to the fund will be used to replace the bleachers at the Carleton tennis courts, and a commemorative plaque will be placed nearby.
"My gift is a way to honor my folks as parents and grandparents and tennis fans, and having known Pat Lamb, it's great to be able to honor her, too," Julie says. "And it's a way to celebrate Kathryn and all of her accomplishments, as well."
Julie hopes her gift will inspire others to also give to the Pat Lamb Endowed Tennis Fund, with the ultimate dream of building an indoor tennis facility at Carleton.