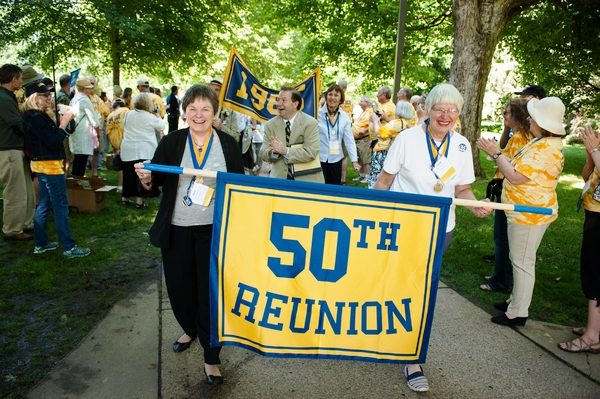 During a reunion year, volunteers encourage alumni to consider increasing their level of support to anywhere from 3 to 10 times their typical non-reunion-year gift.
(For example: an alum who normally gives $100 might stretch to $600 for the reunion year, then drop to $150 after reunion.)
Though reunion classes represent just 20% of alumni, their increased gifts account for 30%–40% of the total dollars raised by the AAF each year. Reunion volunteers play a key role in explaining the importance of an increased gift to classmates, ensuring the College has the support it needs.
The 50th and the 25th reunion classes make a special fundraising effort. Visit the Milestone Reunion Gifts page.