This section of the site includes featured contributes, updates, and more. If you have news related to engaged teaching and research on environmental topics in German Studies, please contact us!
Dan Nolan receives 2022 Award for Global Engagement
22 July 2022
Congratulations to Dan Nolan for being selected as a recipient of the Award for Global Engagement, in part due to his collaboration with others on this site.
Here are a few highlights of Dan's work recognized with this award:
"Dr. Dan Nolan has the remarkable ability to build bridges across people and cultures. […] He develops and oversees Collaborative Online International Learning (COIL) programs at the University of Minnesota, Duluth, which helps faculty develop international learning experiences that connect students with peers around the world. Partnering countries in this initiative include Ghana, Finland, Uganda, Morocco, Canada, Germany, England, South Africa, Spain, Czech Republic, China, Russia, Mexico, and New Zealand. […] Nolan also works to integrate sustainability initiatives into language courses. He serves as a key liaison in a formal international partnership between Germany and Minnesota — the Climate Smart Municipalities (CSM) — that advances climate and energy transition efforts in six German and six Minnesota cities. […] He also co-organized discussions that ultimately led to the creation of the website Environment and Engagement in German Studies, hosted at Carleton College, which is now a vital hub for teaching, research, and civic engagement pedagogies. He has been invited to present to the European Aurora Alliance, focused on advancing innovation for society's largest challenges."
Undergraduate Germanic Studies Conference: "Klimapolitik und die Koalition!"
February 24 and 25, 2022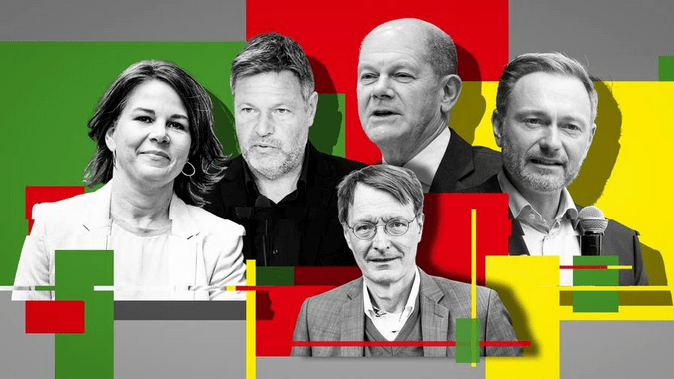 The University of Chicago is launching an Undergraduate Germanic Studies Conference. The first year of this annual conference focuses on the new German government's climate agenda. Students are invited to contribute and participate in debating the agenda's merits and impact. The deadline for registration is Feb. 18. View detailed information and link to the registration form.
Unterrichtspraxis: Special Section on Sustainability and Community Engagement in German Studies
November 29, 2021
You can now access the six articles on Environment and Engagement in German Studies, co-curated by Kiley Kost, Dan Nolan and Seth Peabody!
Website Launch Event
November 7, 2021
Thank you to all who attended our launch. If you missed it, you can now find the video posted below. It was wonderful to see so much interest! Thank you, especially to Charlotte Melin and Beth Kautz for their contributions.
Overview
In this video, you will see Nicole Fischer, Kiley Kost, Dan Nolan, and Seth Peabody present on the background, features, and goals of the site. The video also includes a conversation with two impactful leaders in pedagogical innovation related to sustainability in German Studies, Beth Kautz and Charlotte Melin. We covered topics including interdisciplinary innovative learning practices in German Studies, place-based immersive curriculum development, virtual and local community partnership development, and humanities-based sustainability education at the intersections of environment, power, and identities.