Meet our Student Departmental Advisor (SDA) for 2021–22, Elliot Stork '22!
German SDA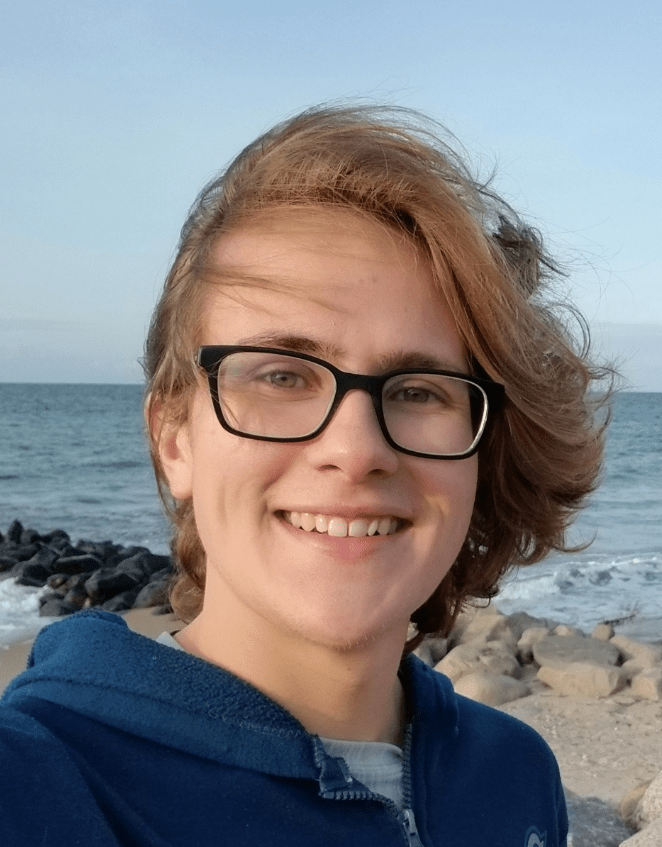 Elliot is from Seattle, Washington and is a senior. He wants to become a professor in linguistics, so he can research and teach. Currently, he is a German and Linguistics major. He's a German citizen, as his father comes from Germany, and Elliot lived in Germany for a little while in high school. He takes many German courses at Carleton, of course, and thinks they're great!
When he's not studying German, Spanish, or Linguistics, Elliot likes to climb, run, hike, play Quidditch, bake, and read. He likes [his] dogs, board games, and his niece and nephew. His favorite parts of German culture are the food, the public transportation, the Netflix series, the literature and Albrecht Dürer (or art history in general).
---
As the SDA, I'm a resource for you all! I would love to answer your major/minor/program questions and meet with you all. Just send me an email: storke@carleton.edu
SDA Office Hours Fall 2021:
Wednesday, October 20, 7pm-8pm (on Zoom)
Monday, November 1, 7pm-8pm (in person)
or by appointment.