Meet our 2022–23 Language Associate (LA), Sophie Neuner!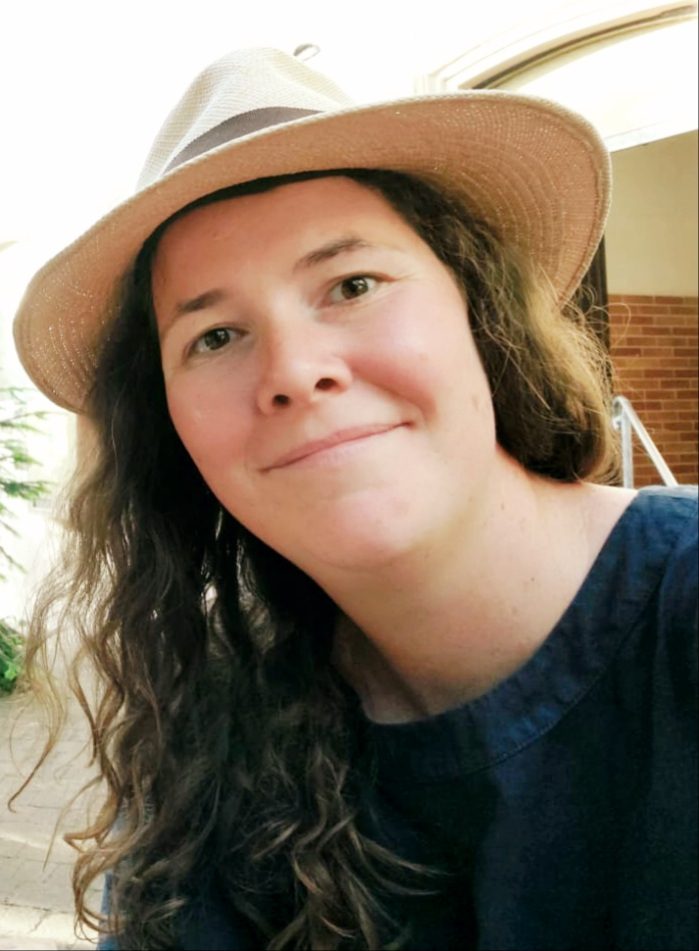 Hi everybody,
I'm Sophie the German Language Associate for the upcoming academic year and I'm so excited to be here at Carleton!
Who am I?
Born and raised nearby Hamburg, I spent some time in South Africa and Tanzania after school. Now, I live in my adopted hometown Bamberg – the city of thousands of beers – with my husband and our two cats, where I currently study to become a teacher for German and English for German Gymnasiums (nope, not the gym, rather an academic high school).
Before, I earned my Bachelor's degree in Sociology, Social Anthropology and African Studies. I also have two M.A.s related to literary studies in cultural context and literary writing and editing, and also dabbled a bit in theatre and media studies, and – of course – different languages.
My research interests lie in the African Diaspora, German literature and recent history, environmental studies, and philosophical principles of cross-cultural teaching. In Germany, I like working as a tourist guide and teach German as a foreign language to refugees, students, and whoever is interested in the nation of poets and thinkers, as we call it. Beyond work and academia, I love creative productions, Volleyball, and – last but not least – music (not only Rammstein, though)! But what I live and breathe for is traveling and intercultural exchange. So, please feel always free to contact me or stop by at Parish House.
What are my responsibilities?
I hope I can give you some help improving your language skills. To do so, I'm organizing German dinners, movie nights, or little field trips. This is also a good opportunity to get to know German culture. If you just want to talk with me or other fans of the German language, come to our lunch table (every Tuesday from 12-1pm in LDC)! Otherwise, you can join my office hours and tutoring sessions where I can help you with some difficult tasks and speaking. Don't hesitate to come and feel free to contact me whenever you need help!
I am looking forward to seeing you around campus, at class, or at our Mittagstisch!
Bis bald 🙂
See you on campus or in German class!
---
Sophie's Office Hours Winter 2023:
Office Hours will take place in the Language Center (LDC 220). Bring your homework, projects, or any questions you might have and we can work on them together!