Celebrate Safely
Carleton's campus continues to remain
closed to visitors
due to the COVID-19 pandemic. Please celebrate with us safely by joining virtually at the links below.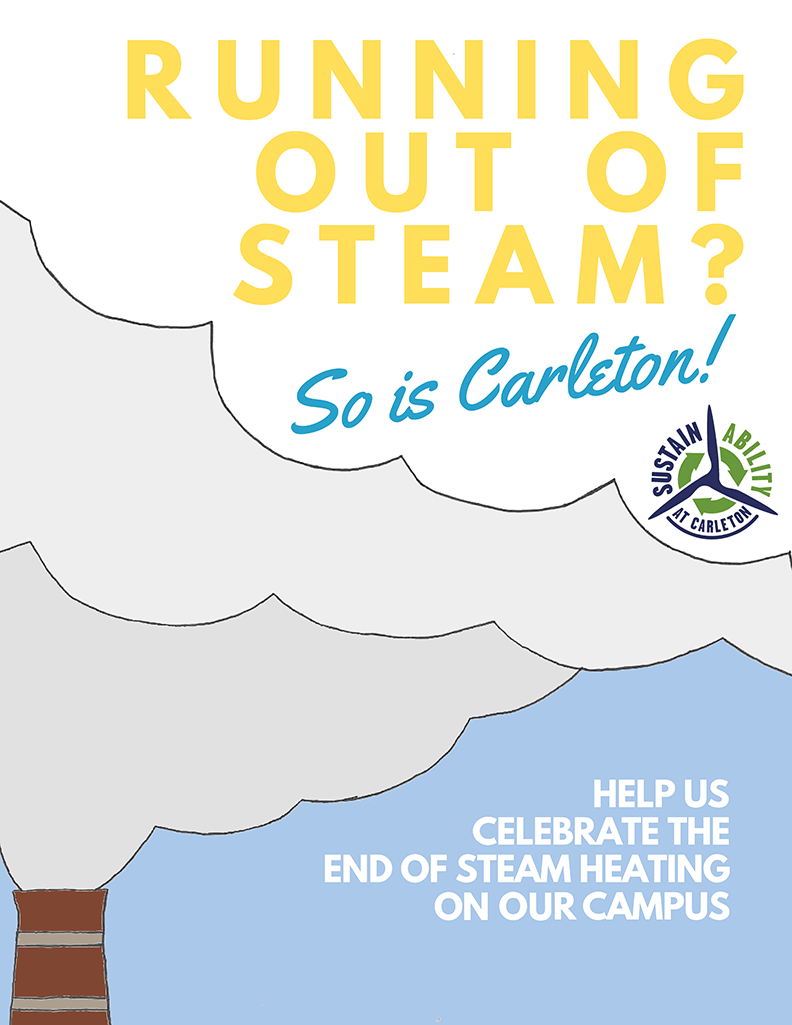 On May 21, 2021, we will shut off steam for the last time in the 111 year history of Carleton's heating plant. This marks a significant milestone in the College's history as Carleton makes the switch from steam to hot water geothermal energy. Celebrate with us!
End of Steam Celebration
May 21, 2021 (last day of steam!)
12:30 pm: Convo with special guest, Dr. Ayana Elizabeth Johnson, who will highlight the diverse voices of women leading on climate in America. Register for a Zoom link to the convocation.
1:45 pm: Live stream begins. Register for a Zoom link to the live stream. 
2:15 pm: "Blowing off Steam" show by the Facilities boiler operators. Step outside, about within 1/4 mile from the facilities building to see the show (we will also show this as part of our live "steam").
All-day: Cookie giveaways & steam whistle send-offs between class periods.
Ongoing Exhibits
May 12–June 4: Steam history exhibit in the Gould Library Athenaeum
May 17–28: Smokestack light show each evening, designed by alum Tony Stoeri '13

Convocation: Building Community Around Solutions To Our Climate Crisis
---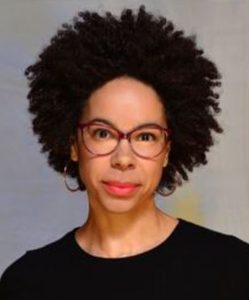 This convocation is made possible by the generous support of the Distinguished Women Visitors Fund, Ethical Inquiry at Carleton (EthIC), the Sustainability Office, and Convocations at Carleton College
Ayana Elizabeth Johnson is co-creator and co-host of the Spotify/Gimlet podcast on climate solutions titled How to Save a Planet. She also co-edited the climate anthology All We Can Save, a collection of essays from women climate activists.
Many of today's most compelling climate leaders, across generations, are women — especially Black, Indigenous, and other women of color. Despite burdens, systemic barriers, and burnout, women are already leading boldly and effectively and throwing open doors to welcome people into climate work. A powerful, transformational climate-feminist ecosystem is emerging.
Johnson is a former adjunct professor at New York University in the Department of Environmental Studies and previously worked for the U.S. Environmental Protection Agency and the National Oceanic and Atmospheric Administration. She was a national co-director of partnerships for the inaugural March for Science in 2017. She publishes widely, including in The New York Times, Washington Post, and Scientific American. She is on the 2021 Time Next List and was named one of Elle's 27 Women Leading on Climate. The title of her presentation is "Building Community Around Solutions To Our Climate Crisis."