These charts and graphs explain the environmental and economic impacts of the Utilities Master Plan. Click to expand the graphs and view short descriptions.
UMP Charts and Graphs
#4 of 6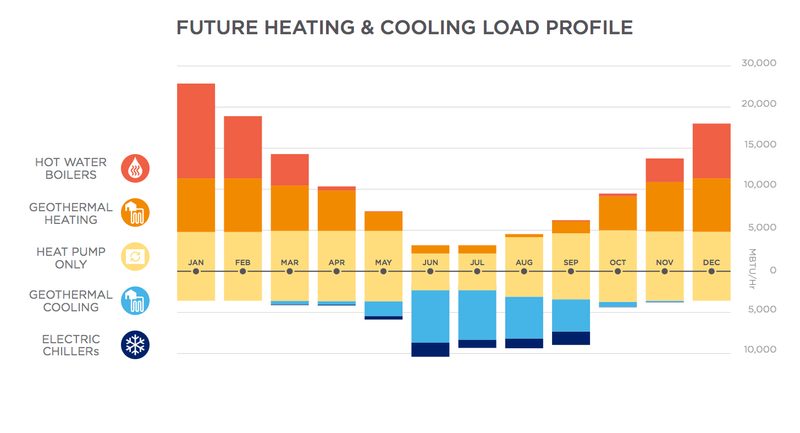 After Phases 1 and 2 are complete, 70% of the campus heating and cooling load will be handled by the geothermal wells.