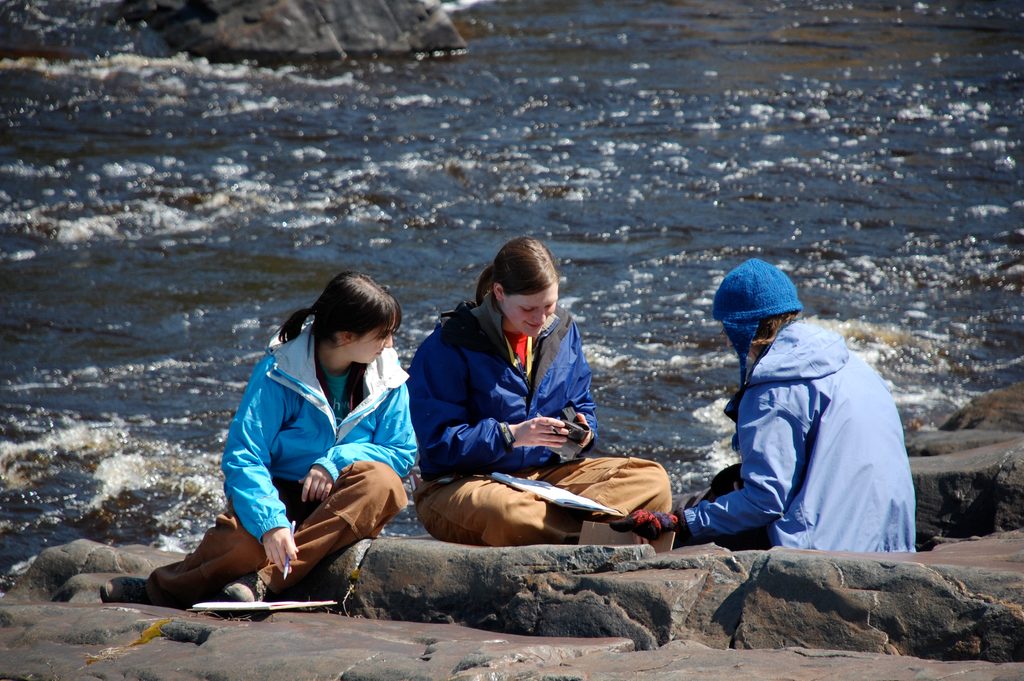 Chair: Professor Bereket Haileab
Students who discover in themselves a sense of excitement about the environment, mountains, climate change, volcanoes, fossils, rivers and earthquakes will find a good home in the Carleton College Geology Department. The geology department retains a spirit of exploration and adventure; fieldwork in the out of doors is central to our curriculum. The geology curriculum is flexible, rigorous, and rooted in the traditions of a liberal arts education.
Can I major in it?
Yes, a major is offered. Learn more about the major.
Topics explored:
A wide variety of topics are covered in the geosciences including earthquakes, glaciers, volcanoes, fossils, minerals, climate change, water, and plate tectonics. See a complete list of Geology Courses offered.
How to get started:
First-year students should take any one of the 100-level Geology courses (100, 110, 115, 120, or 130). The department also offers fall and spring departmental field trips over mid-term break, which are open to anyone taking a geology course. For those already considering becoming a Geology Major, taking courses in mathematics, physics and chemistry is a good idea.
Explore this website for additional information.
Contact one of our Student Department Assistants ( SDA ): 2022-2023 Lucille Baker-Stahl & Grant Singer