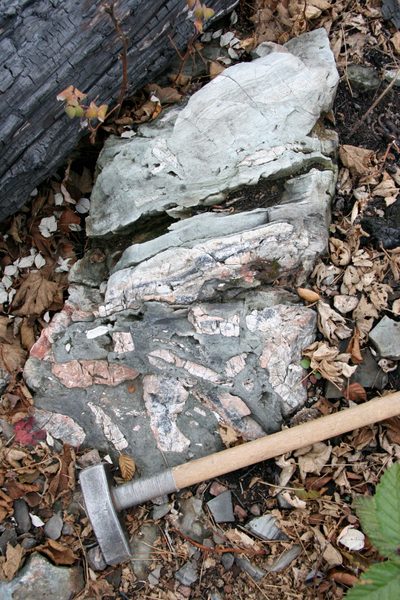 Carleton geology students have found many ways to do geology during summers, including:
Attending a geology field camp (or a hydrogeology or a geophysics field camp)
Doing independent work near home
Participating in a project sponsored by the Keck Geology Consortium
Working closely with a geology faculty or staff member
Assisting a graduate student (often an alum) in field and laboratory work
Doing an internship, e.g. with a museum or a consulting company
Having a summer job, e.g. with a consulting company
Participating in a Research Experiences for Undergraduates (REU) program
The geology faculty believe that all of these types of experiences are valuable, particularly since many involve different geologic settings (the more rocks you see in your life, the better) and some involve working with large research groups.
We do want to remind you that not every great experience fulfills our expectations for your comps projects. We believe that an essential part of the comps process for students is formulating the comps project and the question to be addressed. Summer experiences that are mainly courses (like field camp), mainly jobs (like internships), or mainly working on a pre-determined research problem (like many REUs) probably don't meet this criterion. (If you participate in Keck Consortium projects, you are expected to do your comps on an extension of that project). On the other hand, a project that you design and execute yourself, perhaps near Northfield or near your home town, is more likely to be your own.
These projects needn't be humongous in scope: we remind you that comps — the whole shebang — carries the same amount of Carleton credit as ONE six-credit course.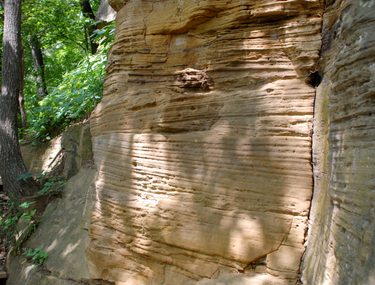 There are some situations where your summer work on a REU may lead into a follow-up comps project. Briefly, we require that you do something new for your comps (something that wasn't included in the summer work).
You could bring a suite of rocks back from the summer to analyze, or a set of newly collected data; you could create a comps project from air photo or satellite image analysis. Most important, you should be asking a question that goes beyond — or is different from — the one you worked on in the summer. Based on faculty experience over the years, we think the chances of finding a comps project related to your summer work are higher if you are working with an alum or a Carleton faculty member than if you are participating in an REU.