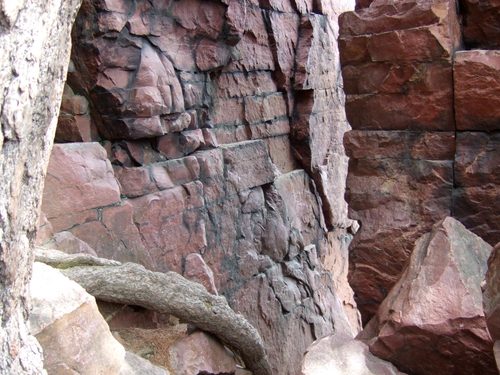 For many years, Carleton College has required seniors to demonstrate competence and ability within their major field. In the past, competence was formally demonstrated by successfully completing long written and oral examinations. In Geology the integrative exercise has become a unique learning experience involving an independent creative endeavor. For many students, this becomes a research project similar to a senior thesis; for other students there is a wide variety of possible projects.
You need to think of comps in three stages: planning, execution, and reporting. Along the way you will also be required to participate in the senior colloquium during winter and spring terms.
Integrative exercises in the past have included:
Significant original research in the field, laboratory, and/or library. Examples are field and laboratory research on the Duluth Gabbro, sedimentation in the Northern Apennines, or library study and synthesis of knowledge concerning paleoclimatology or petroleum geochemistry.
Interpreting geologic and natural features for lay people in a park or recreation area, perhaps culminating in a tour guide or interpretive signs.
Teaching responsibility as a discussion leader and professor's aid in introductory geology or development of course materials. Examples are the preparation and teaching of part of Geology 110 or 120 and the creation of laboratory exercises.
Significant responsibility in the conduct of a group project or seminar in conjunction with an individual experience, for example a land-resource inventory of a part of Rice County.
Comps should be an exciting, independent, and creative enterprise which demands your fullest talents and returns a sense of accomplishment.
Each senior geology major must take a total of 6 credits of Geology 400. One credit is taken in the spring term; you may divide up the other 5 credits. Geology 400 is a continuing course and grades are not assigned until the end of spring term. Your adviser can help you figure out how to divide the credits.
Evaluation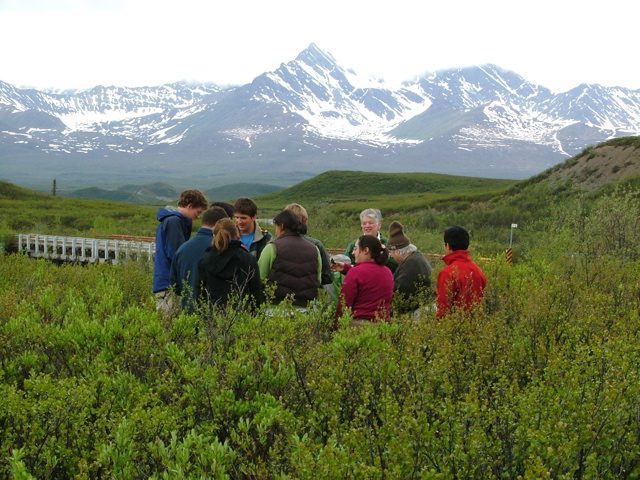 The qualities of a project that make it a strong candidate for distinction include a well-defined, concise proposal of a reasonable and feasible project, a large component of original thinking and synthesis, and a thorough understanding of the ramifications of the project. In most years all students are evaluated soon after the final talk of the term. You will receive a letter from the chair of the department with your grade immediately after grades are awarded and reported to the Registrar. You may schedule a formal meeting with your adviser to discuss the comments on your written and oral reports and the grade that you received.
We determine grades for comps (pass with distinction, pass, fail) by evaluating the proposal, the execution, and the report (both written and oral). All deadlines must be met to receive distinction. Students pass with distinction on the comps when they demonstrate exceptional understanding of the project they undertake. The project reports must be very well done.