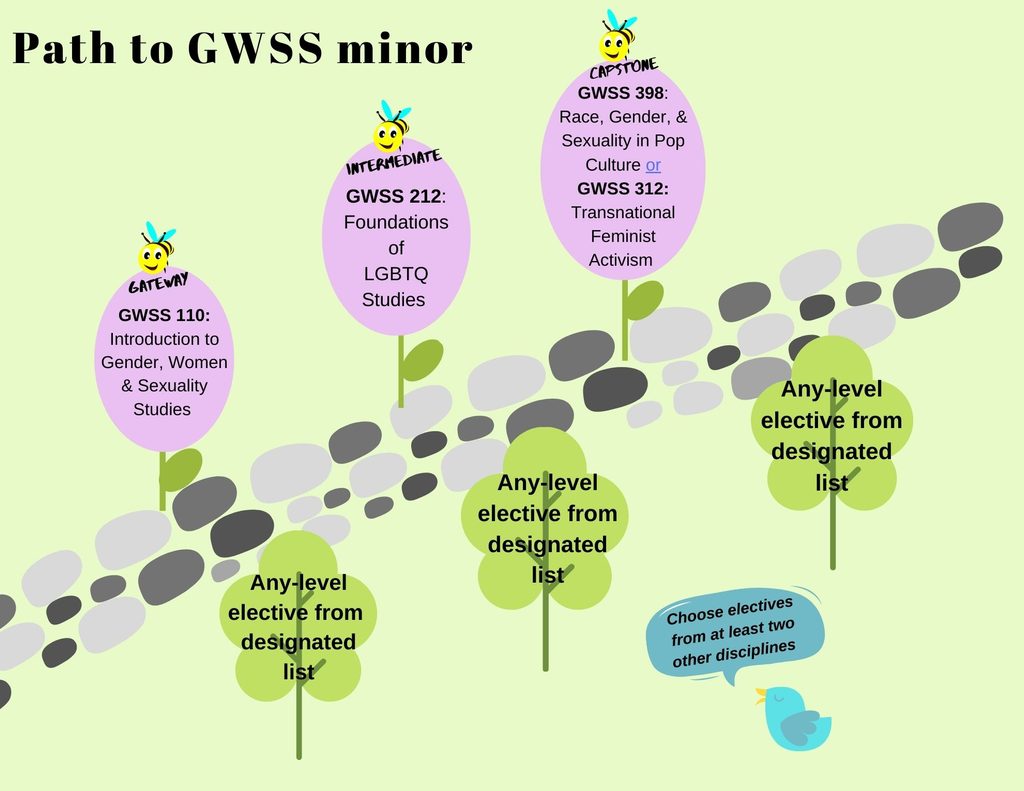 Requirements for the Gender, Women's & Sexuality Studies Minor
The GWSS minor is a total of 36 credits. It requires:
One gateway course

GWSS 110

Introduction to Gender, Women's & Sexuality Studies

One intermediate course
One capstone seminar
In addition to the three required courses listed above (18 credits), students must complete an additional three elective courses (18 credits) from the GWSS Elective/Additional Courses List. These 18 credits must be spread across two different disciplines.
Please note: A variety of courses are taught by visitors or offered only occasionally. These courses may still be considered. Contact the program director for consideration of other courses to satisfy this requirement.
OCS Programs: You may count up to two 6 credit courses taken on either Carleton or non-Carleton OCS programs toward the requirements of the GWSS major or minor. OCS program courses cannot be substituted for core GWSS courses on campus and will only count towards GWSS electives. Two courses from Carleton's Women's & Gender Studies in Europe program can count as two GWSS elective courses. Students will need to get all OCS program courses approved by the director of GWSS.
GWSS Elective/Additional Courses List