Department Chair: Professor Cathy Yandell

Welcome to French and Francophone Studies at Carleton! Our department represents a vibrant collection of faculty and students who share a passion for things francophone, from Paris to Timbuktu, from Renaissance literature to contemporary French slam. The department offers an exciting curriculum of language, literature, and culture courses for both majors and non-majors.
In French classes, students achieve a high level of language proficiency, as well as critical skills in literary and cultural analysis that are useful far beyond the classroom. There are also myriad activities on campus that allow you to use your French (French Table, Game Nights, French Movies, and many other festivities), excursions to the Twin Cities to see exhibits and plays, and a French Studies program in Paris (including a week in Morocco) every year.
We also help students find other academic programs in a host of Francophone countries throughout the world.
Why take French?
French is the language not only of France, but also of Switzerland, Belgium, Canada, Haiti, French Guyana, no fewer than twenty-three African countries, and many islands in the South Pacific and the Indian Ocean.
After English, French is the most frequently studied second language in the world. It can be beneficial for students who plan to enter professions in international affairs, international development, law, journalism, science, social services, education, medicine, business, and politics. French is also the language of a rich literary, philosophical, and cultural heritage.
Hear what current and recent students have to say about our department.
Can I major in it?
The department offers a major that focuses on the study of literature and culture, representing a wide range of periods and traditions. The major engages the entire Francophone world while including such fields as history, art history, political science, and others.
Can I minor in it?
Yes! The Department of French and Francophone Studies offers two minors, one in the French language (with all courses in French) and one in French and Francophone Studies (with courses in History, Political Science, Sociology, Art History, and others). Each of these distinctions appears on the transcript at graduation.
How to get started
First-year students should take the appropriate French language course(s) (as determined by a placement exam taken during the summer or an AP score) in order to complete the basic language sequence before moving on. Students who have tested out of the language sequence are invited to enroll in courses beyond French 204; 206, 210, 236, 239, 242, 244, and 248, are examples of appropriate next steps after the completion of French 204.
Questions?
For questions about placement exams, please contact the departmental assistant, Mary Tatge, x4252, LDC 340.
For all other questions, feel free to contact the Chair, Cathy Yandell, x4245, LDC 366.
Interested in talking with an experienced French and Francophone Studies major? Get in touch with our Student Departmental Adviser (SDA) and French major Benjamin Wilmore '22 who is a resource to all current students, especially to new students.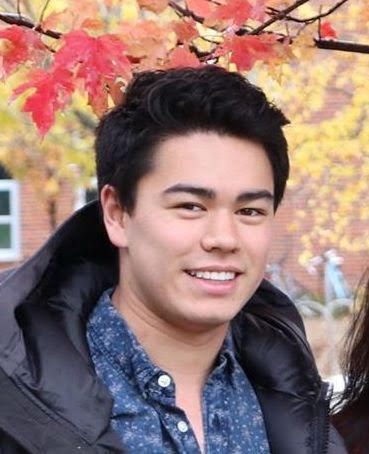 We look forward to seeing you in the department!