Chair of French and Francophone Studies
Professor of French

Éva Pósfay (Ph.D., Princeton University) teaches on French classics, Francophone Switzerland, diasporic literature, contemporary Paris, and transnationalism. She has published on 17th c. French women writers (Lafayette, Montpensier) and cross-cultural studies. Born in Venezuela of Hungarian parents and a so-called "global nomad," she has directed several study abroad programs in Paris and Pau, France, and has been active in the cross-cultural studies program. Her current research focuses on multilingualism, border identities, the French chanson, the history of Geneva, and intercultural theory and practice.  In 2007-2011 she served as Associate Dean of the College. She is the mentor for Carleton's 15th group of Posse Scholars.
Maeva Bekkar
French Language Associate

Cédric Briand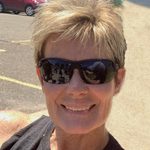 Administrative Assistant in French
Administrative Assistant in German and Russian
Administrative Assistant in Spanish

Senior Lecturer in French, Emerita

Cynthia Shearer (A.B., Brown University, M.A., University of California, Los Angeles) is a former Woodrow Wilson Fellow who specializes in French language and contemporary culture. She directs the Language Center, teaches French language, and has a special interest in computer-assisted language learning. She has been active in the formulation of several Mellon grant proposals to enhance language learning at Carleton through technology, has participated in numerous conferences, and held administrative positions in both the Midwest Association of Language Learning Technologies and the International Association of Language Learning Technologies. Cynthia also advises students and faculty on self-access language learning. In her free time she pursues a passion for origami, yoga, and garment construction.
Andrew W. Mellon Professor of French and the Humanities, Emerita

Dana Strand's (Ph.D., Vanderbilt University) teaching interests include contemporary French literature, French film, and the culture and literature of North Africa. Most recently, her research has focused on questions of national identity in French and Francophone literature and film. Dana has published a book on the short stories of the twentieth-century writer, Colette, and co-edited a volume of essays entitled, "French Cultural Studies: Criticism at the Crossroads" (SUNY Press). She is currently working on a postcolonial study of the newly constructed Musée du quai Branly. Committed to interdisciplinary research and teaching, she has served as Director of the Women's and Gender Studies program as well as Director of European Studies. In her spare time, she enjoys theater, biking, and hiking, particularly along any available coastline.