Chair of French and Francophone Studies
Director of Cross-Cultural Studies
Marjorie Crabb Garbisch Professor of the Liberal Arts
Professor of French

Off Campus: Fall 2021, Winter 2022
Fall 2019
Office Hours:  by appointment
Classes: Non-teaching
Scott Carpenter (Ph.D., University of Wisconsin, Madison) teaches courses on the representation of "otherness," nineteenth- and twentieth-century poetry, the aesthetics of falseness, and literary theory. He has published extensively (sometimes with students) on such authors as Charles Baudelaire, George Sand, Honoré de Balzac, and Prosper Mérimée. In addition to Acts of Fiction (1996, on political representations in nineteenth-century literature) and Reading Lessons (2000, an introduction to literary theory), he has co-edited an intermediate French reader (Vagabondages littéraires). His most recent book focuses on literary and cultural mystifications: Aesthetics of Fraudulence in Nineteenth-Century France: Frauds, Hoaxes and Counterfeits (2009). He also writes fiction, and when he has free time he can often be found on rural roads astride his bike.
Cédric Briand
Research Associate

Fall 2019
Office Hours: MW 11:00-12:00 or by appointment
Classes: French 204: Intermediate French: MW 8:30-9:40 and 9:50-11:00, F 8:30-9:30 and 9:40-10:40
"Bonjour!
My name is Cédric Briand. I hail from Dijon, France, where I did my Masters of English, and more recently from Penn State, where I did my M.A. and Ph.D in French and Francophone Studies. M.A. (English) for Burgundy and M.A. (French) for PSU.
Beyond teaching French language, which I love, I am a scholar of Medieval Studies, the Arthurian Legend across languages, Masculinities and Queer Studies.
Here at Carleton, I am mainly teaching French language classes.
When I am not working, I like running, swimming, lifting, writing songs, recording and mixing them, watching a good movie or series, walking in the woods, or playing a good story-oriented video game."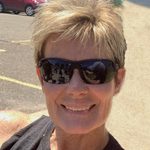 Administrative Assistant in French
Administrative Assistant in German and Russian
Administrative Assistant in Spanish

Senior Lecturer in French, Emerita

Cynthia Shearer (A.B., Brown University, M.A., University of California, Los Angeles) is a former Woodrow Wilson Fellow who specializes in French language and contemporary culture. She directs the Language Center, teaches French language, and has a special interest in computer-assisted language learning. She has been active in the formulation of several Mellon grant proposals to enhance language learning at Carleton through technology, has participated in numerous conferences, and held administrative positions in both the Midwest Association of Language Learning Technologies and the International Association of Language Learning Technologies. Cynthia also advises students and faculty on self-access language learning. In her free time she pursues a passion for origami, yoga, and garment construction.
Andrew W. Mellon Professor of French and the Humanities, Emerita

Dana Strand's (Ph.D., Vanderbilt University) teaching interests include contemporary French literature, French film, and the culture and literature of North Africa. Most recently, her research has focused on questions of national identity in French and Francophone literature and film. Dana has published a book on the short stories of the twentieth-century writer, Colette, and co-edited a volume of essays entitled, "French Cultural Studies: Criticism at the Crossroads" (SUNY Press). She is currently working on a postcolonial study of the newly constructed Musée du quai Branly. Committed to interdisciplinary research and teaching, she has served as Director of the Women's and Gender Studies program as well as Director of European Studies. In her spare time, she enjoys theater, biking, and hiking, particularly along any available coastline.