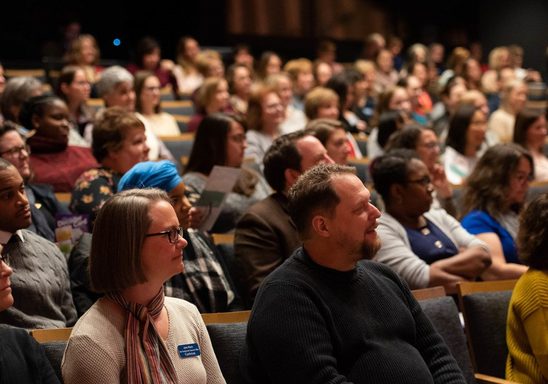 "Supporting and advocating for the professional well-being of Carleton College exempt staff … while contributing to the College's mission."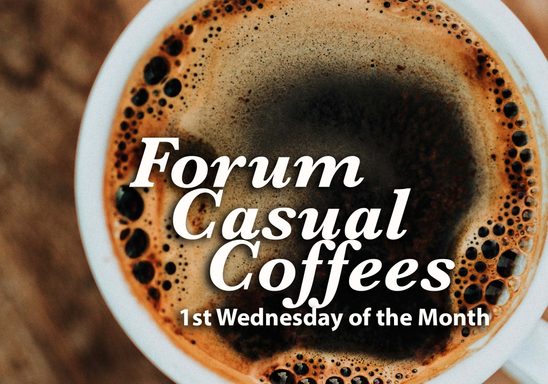 Casual Coffees, 1st Wednesday of the Month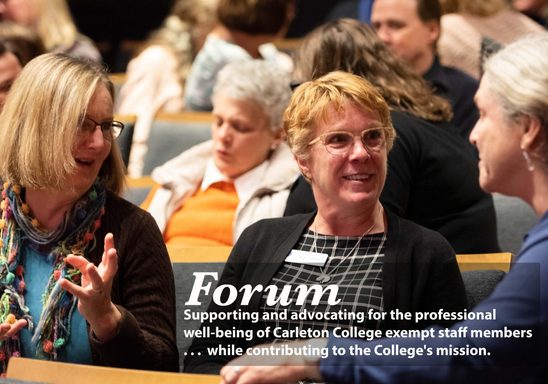 "Supporting and advocating for the professional well-being of Carleton College exempt staff … while contributing to the College's mission."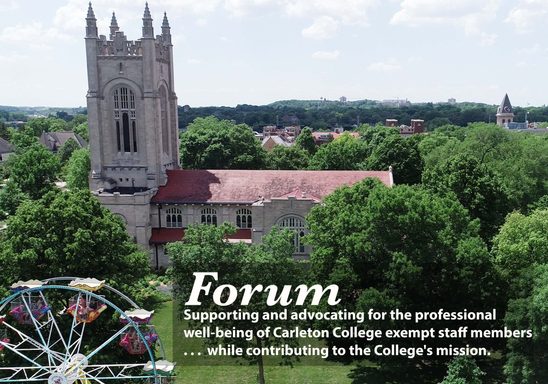 "Supporting and advocating for the professional well-being of Carleton College exempt staff … while contributing to the College's mission."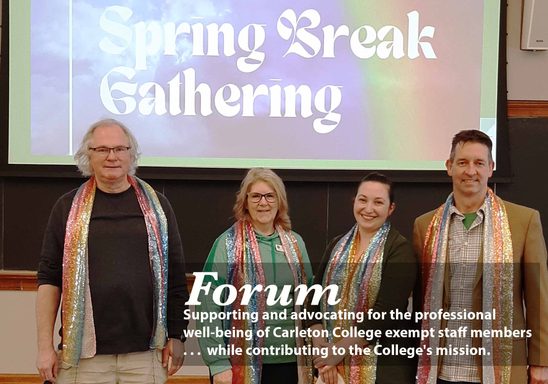 "Supporting and advocating for the professional well-being of Carleton College exempt staff … while contributing to the College's mission."
Welcome to Forum!
Forum's role at Carleton is to "Support and advocate for the professional well-being of Carleton College exempt staff … while contributing to the College's mission." We invite all exempt staff to participate in the following:
Casual Coffees (9am on the 1st Wednesday of the month)
Monthly meetings (1pm on the 2nd Wednesday of the month)
Discussions and Presentations with Carleton Department Representatives
Special events (During College Breaks):

Staff luncheons
Joint Forum & SAC events
And more!
For more detailed information about Forum, feel free to attend a meeting or special event, contact us with questions, or review our By-Laws.
---
Want to Get Involved?
Watch your email & our events page for timely meeting and event information.