Welcome to this year's edition of the FOCUS Newsletter, inFOCUS!
As you know, FOCUS is a program that supports students who are interested in promoting diversity in science and math disciplines (also called "STEM" disciplines), both at Carleton and beyond. We strive to support students from groups traditionally underrepresented in STEM by ensuring that they are actively connecting with the tremendous array of resources available at Carleton, as well as opportunities off campus
We are in the third year of a four-year expansion project, so since last year, we have welcomed around 30 first year students to FOCUS each year, rather than our traditional 15. These students take a FOCUS Colloquium during their first and second years, and remain part of the program until they graduate. As of the publication of this newsletter, we have three "doubled" cohorts, meaning that is only our seniors who are in a cohort of 15 — all the other class years have 30 students!
With generous support from the College, we are also able to continue to fund a FOCUS Coordinator, a recent graduate who works full-time for the FOCUS Program. This year, we have David Higgs '18 (Physics major, and also an alum of the Posse program) working with us. FOCUS is a program that is designed to be useful to its students, and to be responsive to students' needs. We look forward to continuing to improve as we grow. Let us know how to make the FOCUS program work for you! In the rest of this newsletter, you will meet student participants, hear about Fall term activities, learn about accomplishments of a variety of alums, and get a glimpse of future plans. Enjoy!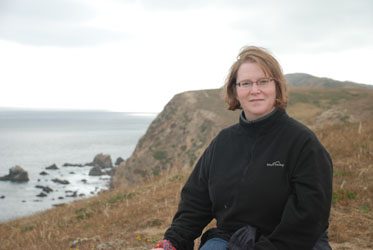 Deborah Gross
Professor of Chemistry and Director of FOCUS