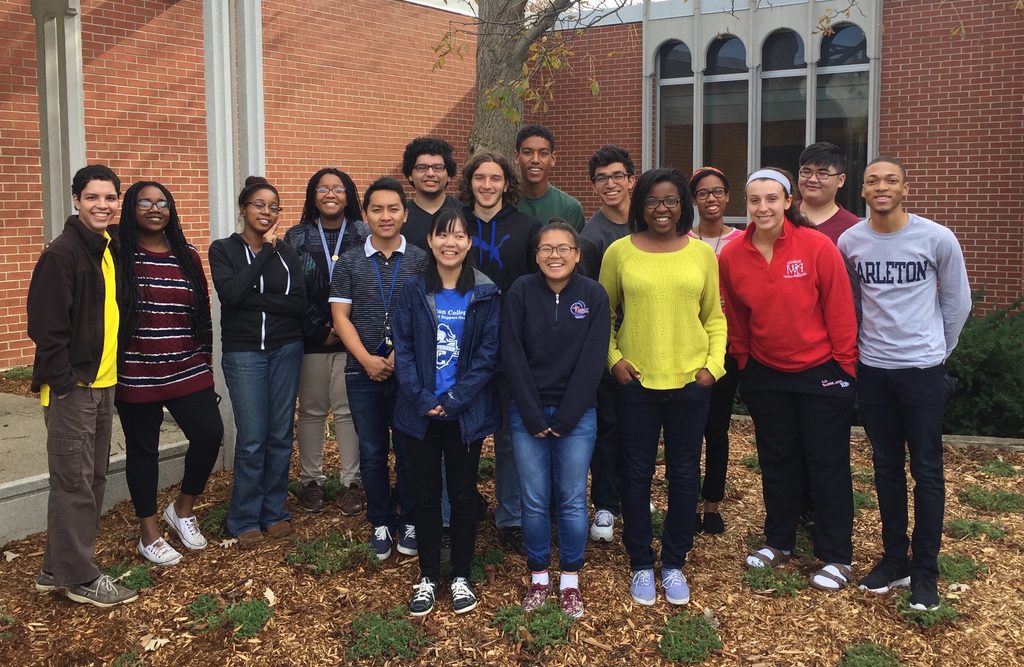 Focusing On Cultivating Scientists
Founded in 2007, FOCUS is a curriculum-based cohort program for students interested in STEM fields (Science, Technology, Engineering, and Math) from groups historically under-represented in the maths and sciences (based on gender, race, ethnicity, socioeconomic background, first-generation status, disabilities, etc).
FOCUS supports students through their entry into science/math study at Carleton by creating a cohort of peers who enrolls in classes together (in so far as this makes sense), meet regularly in a colloquium throughout the first and second year, and have opportunities for work-study in the sciences. Cohort activities continue throughout a student's four years at Carleton.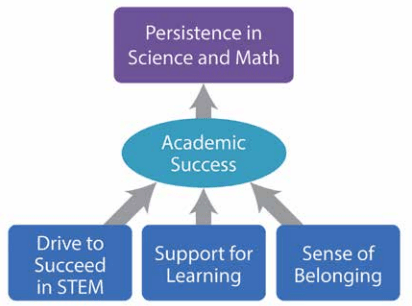 Based on a framework of support, community, and student drive, FOCUS is designed to increase student persistence in science and math and to provide tools for success. By creating a cohort of students that meets at least once a week for the first year, and every other week in the second, FOCUS students have the unique opportunity to create classroom bonds that span the term system at Carleton.
Likewise, students can dive deeply into a topic through year-long inquiry in the second year, a model of learning that is only also seen in the Senior Composition process at Carleton. By delving deeply into a subject, with a cohort of peers they've been with for years, students form meaningful connections and a sense of ownership and belonging in the scientific community.
Contacts
FOCUS Director: Deborah Gross (dgross@carleton.edu) Professor of Chemistry, Evelyn M. Anderson Hall 240, x5629
FOCUS Coordinator: Yelena Hallman '22 (hallmany@carleton.edu), Educational Associate, Evelyn M. Anderson Hall 230, x4852
Alternate FOCUS Contacts
FOCUS is supported financially by:
Carleton College
Howard Hughes Medical Institute
National Science Foundation:
• S-STEM grants (0850318 and 156018)
• North Star STEM Alliance, an LSAMP alliance (1201983)