2022–2023 Forms
2021–2022 Forms
Annual Student Loan Acknowledgement
Any students or parents of students borrowing federal loans (including subsidized, unsubsidized, and/or a PLUS loan) must complete a loan acknowledgement annually. This typically takes less than 10 minutes.
If you are a first-time borrower accepting a federal student loan, you are acknowledging that you understand your responsibility to repay your loan.
If you are an existing federal student loan borrower, you are acknowledging that you understand how much you owe and how much more you can borrow.
What do I need?
Verified FSA ID
School Name*
Degree Name*
Field of Academic Program*
*First-time borrowers only
When and How I Can Complete the Annual Student Loan Acknowledgement
Complete the acknowledgement form after you have accepted your loans and they are listed as Pending on the My Loans screen.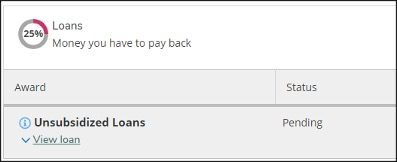 You can complete the Annual Student Loan Acknowledgement from the Hub in your Financial Aid Checklist.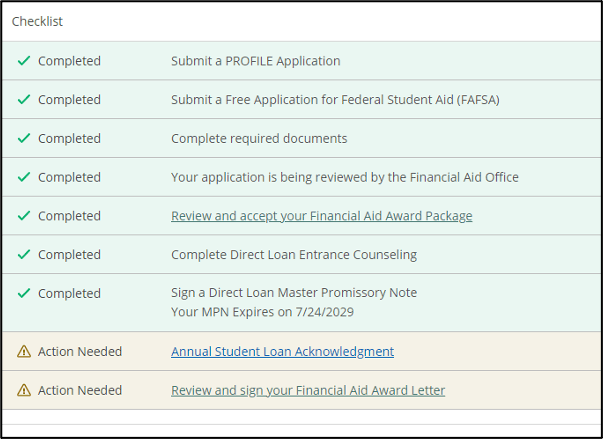 Financial Aid/Special Circumstances Review
Music Lessons: Financial Assistance Request
CSA Activity Fee Assistance Request
Study Abroad/Off-Campus Studies
Student Employment
All forms for student employment, including student work transfer requests, interest forms for finding employment for the upcoming year, and remote work agreements, can be found on the student employment website.
Other Miscellaneous Forms