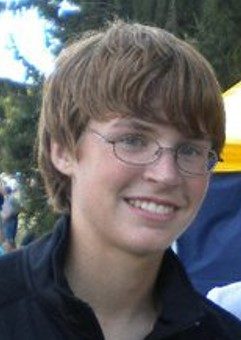 Rising sophomore Zach Brokaw '18, of Woodstock, Illinois, was killed in an automobile accident on Saturday, June 20, 2015.
Zach was an impressive and engaging young man. He lived on third Nourse, wrote elegantly for the Carletonian, and loved his student job on the helpdesk and as a tech support assistant with Information Technology Services. He had a passion for nature, especially birds and birding, and had been selected to work as a student naturalist with the Cowling Arboretum's Cole Naturalist Program this fall. Zach was also a member of the Climate Justice Coalition and the Tae Kwon Do Club.
Zach came to Carleton as a 2013 graduate of Woodstock North High School in Illinois, where he was class salutatorian and member of the National Honor Society. He was an Eagle Scout, earned his black belt in Tae Kwon Do and judo, ran varsity cross country and track at Woodstock, and was in the varsity band there.
Our thoughts and prayers go out to Zach's mother, Diane, and his extended family and friends.
A campus memorial service for Zach will take place on Saturday, October 3rd at 10:00 am in the Chapel.