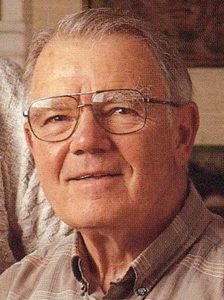 William Woehrlin, age 91, died on January 9th in Northfield. Bill taught History at Carleton for 31 years, beginning as an Assistant Professor of History in 1962 and retiring as the Laird Bell Professor of History, Emeritus, in 1993.
Bill was a deeply respected, popular, and caring teacher and colleague. He was a "gracious intellectual," an eloquent, clear, and careful scholar, teaching courses in Russian, Soviet, and Modern European intellectual and economic history. Many considered him the conscience of the college and, because of his ethical stance, elected him as the first faculty chair of the Carleton faculty in 1970.
Intellectually engaged until his last few days, Bill continued teaching and taking courses in the Cannon Valley Elder Collegium after his retirement. Bill was also warm and fun-loving. He was a great storyteller and an impressive two-toned whistler. He and his wife, Molly, were hospitable to all–students, faculty and staff, and community members — including at Bill's annual cider press parties.
A memorial service for Bill will be held at 11am on Saturday, February 15 at First United Church of Christ, 300 Union St., Northfield. Visitation will precede the service at 10am and a lunch will follow, both at the church.  
The Carleton History Department invites you to join them in celebrating Bill at their department reception during Reunion: Friday, June 19 from 2–4 p.m. at the home of Bill North and Victoria Morse, 109 Winona Street.
Gifts in memory of Bill may be given to First United Church of Christ, the Cannon Valley Elder Collegium, the MN Historical Society, or the Woehrlin Memorial Fund at Carleton.
---
A full obituary was published in the Northfield News.