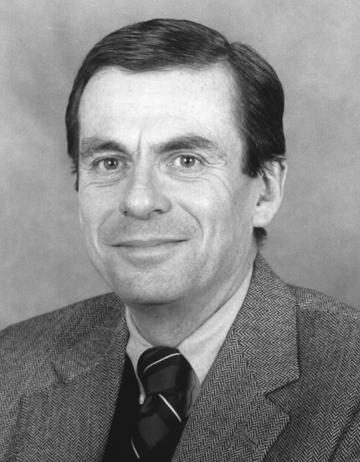 It is my terribly sad duty to tell you of the death of Professor Roy Grow yesterday, June 16th, surrounded by his family at home in Northfield. Roy began teaching at Carleton in 1979, and retired this spring as the Frank B. Kellogg Professor of International Relations. He was known for his uncommon dedication to students, inviting them into his home, leading them to China, and keeping up with graduates all around the world. 
Roy received his PhD in 1973 from the University of Michigan after several years in the military as an interpreter and intelligence analyst. He taught courses in Chinese politics, the Vietnam War, international relations, political economy, Marxist thought, and guerilla warfare and counter-insurgency movements. Roy specialized in the analysis of trade policy between China, Japan, and the U.S., including advising American and Japanese firms involved in the China market and writing about Chinese enterprises, economic decision making, and Sino-foreign trade. He spoke Chinese and Japanese, and led the Beijing off-campus political economy seminar eight times from 1990-2009, taking almost 300 students to China during those trips. He was also the campus liaison for the Watson Fellowship.
A memorial service will be held at Carleton during Reunion this Friday, June 21st, at 9:45am, in the Chapel. The panel discussion about the future of U.S.-Chinese relations in honor of Roy has been changed to 8:30am in Olin 149.
In lieu of flowers, gifts can be made to the "Roy Grow Memorial Fund," in care of the Development Office, Carleton College, One N. College St., Northfield, MN 55057.
Please keep Roy's wife, Mary Lewis, their son Lewis, daughter-in-law, Meredith, and all of Roy's colleagues, friends, and students in your thoughts and prayers. He will be deeply missed by the Carleton community.
In sorrow and gratitude for Roy's life,
Bev Nagel
Dean of the College
---