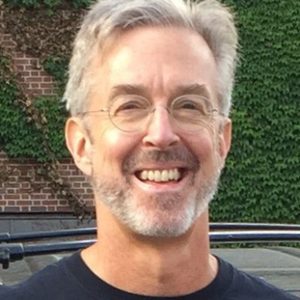 Roger Bechtel, age 62, died from ALS on May 10th at home in Tucson, AZ. Roger taught Theater at Carleton from 2012 to 2018. He had an impact on many students' lives as a compassionate and dedicated mentor. He understood his role as an educator to be supporting students in reaching their goals, and he continued to mentor his former students after they graduated.   
In addition to teaching, Roger was also an actor, director, author, and playwright. At age 60, he passed the Minnesota Bar exam and became a public defender in Crow Wing County, MN. A more complete obituary is available online.
Roger is survived by his wife, Christin, and two children. A private ceremony will be held later.