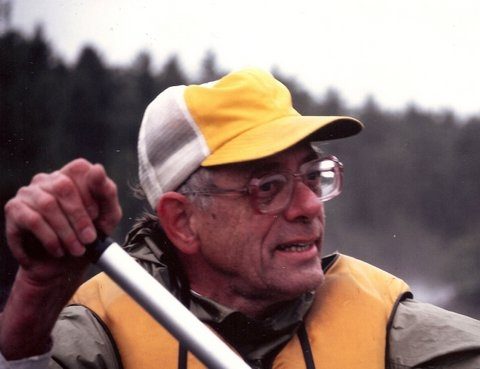 It is my sad duty to inform you of the death of Paul Jensen, age 91, on May 12. Paul had moved from Northfield just in the past few months to be closer to his son in Santa Rosa, Calif.
Paul taught biology at Carleton for 31 years, arriving as an instructor in 1955 and retiring as professor emeritus in 1986. Paul was an ecologist before that was a common word. He cared deeply about the environment and communicated his passion for nature to his students and on alumni reunion nature walks. As one former student noted, "On field trips, he had a unique ability to walk fast while talking nearly non-stop, pointing out observations and revealing information, and not getting out of breath!" He was especially concerned with restoring natural systems, such as prairies, and he engaged students in prairie burns and planting. After finding the area in 1956, he succeeded in having the college buy McKnight Prairie in 1968. Paul was known to his students as a "Renaissance Man" with a wide range of knowledge and interests that went beyond the syllabus into philosophical explorations, such as "the evolution of joy." His passion and commitment inspired many students to become field biologists and they are now scattered across the country.
Paul was also a caring colleague and a faithful friend and neighbor. He was married to Marie Jensen '47, who taught piano at Carleton and who died this past October. Together they had three children, Katherine (deceased in 1963), Niels, and Karen.
A more complete obituary will be forthcoming in the Northfield News. Paul had asked that there be no memorial service, but that friends could gather for an hour of "silence and contemplation at the McKnight prairie or another natural area"–and surely he wouldn't have objected to those friends talking a bit, too.
Please keep all of Paul's family, friends, and former students in your thoughts and prayers.
In sorrow and faith,
Carolyn Fure-Slocum '82
Chaplain