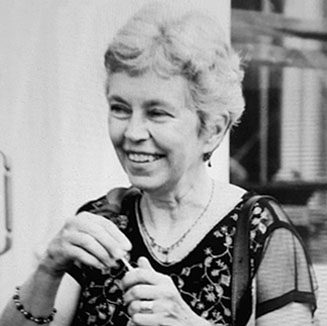 Nancy Casper died peacefully on February 3rd at Three Links in Northfield. Nancy worked in the Carleton Library's interlibrary loan services from 1987 until her retirement in 2006. She also worked closely with students through her husband, Barry (Mike) Casper's Science, Technology, and Public Policy program (now ENTS). She was always welcoming, caring, and gracious to students and colleagues. Her son, Aaron, wrote that Nancy had a "smile and gift of drawing people to her, without judgement, and a sense of humility that cannot be learned."
Nancy stayed busy after her retirement, caring for Mike, working on social justice issues, and connecting with her blended family of six children, seven grandchildren, and one great-grandchild. A more complete obituary can be found on the Benson & Langehough Funeral Home website.
The funeral service will be Saturday, February 11 at 11am at First United Church of Christ, 300 Union Street, Northfield. Visitation will begin at 10am at the church and a luncheon will follow.