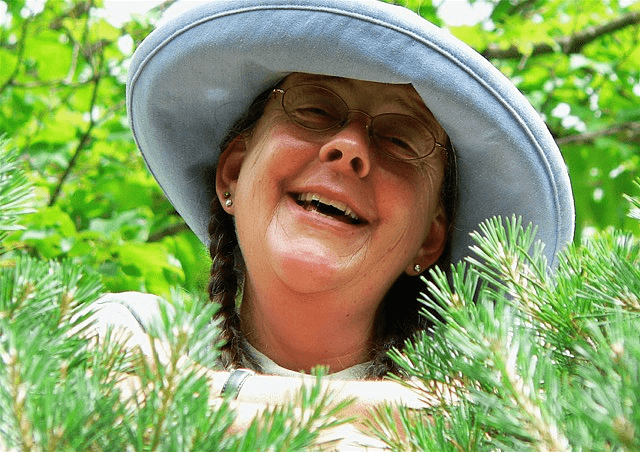 Mary Bigelow, age 61, died on Tuesday, April 17th at the Reflections Care Center in Northfield. Mary worked part time and seasonally from 1991 through this past fall in Carleton's "Garden of Quiet Listening" behind Watson Hall.
Japanese gardens require many specialized skills and careful maintenance, which Mary generously and tirelessly provided for these last 26 years. She also supervised a dedicated crew of volunteers, who were always graciously welcomed, given an appropriate task, and rewarded with an excellent cup of coffee. Mary's sense of humor and her joy in natural beauty shined through in all she did and was.
A remembrance celebration of Mary will take place on Friday, July 20 from 4–8 p.m. at the University of Minnesota's Landscape Arboretum in Chaska. All are welcome.
A more complete obituary is attached.