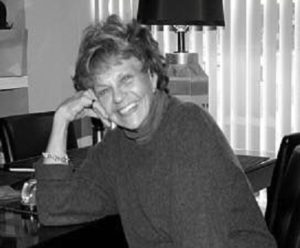 Mariea Guthrie died on Sunday, April 16th, at her care facility in St Paul, at the age of 86. Mariea did interior design work at Carleton for over 40 years, including at least eight years after her official retirement in 1998. She had a gift for finding ways to retain the ethos of the College and its particular buildings. Mariea's elegant and practical solutions to design problems grace almost every historical building on campus. Former colleagues attest to how much fun it was to work with Mariea. She was creative, lively, bubbling with ideas, and tireless in her devotion to enhancing the beauty of Carleton.
A memorial service will be held on Saturday, May 20 at 10:30am at the Carleton Chapel, with a reception following in Great Hall. In lieu of flowers, please send donations to Prairie's Edge Humane Society at 680 Professional Drive, Northfield, MN 55057.
Please keep all of Mariea's family and friends in your thoughts and prayers.
---
Memorial Service