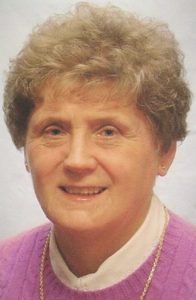 Marianne Elofson, age 79, died on May 16th at her home near Alexandria, MN. Marianne worked in several positions during her 18 years at Carleton, but primarily as the Administrative Assistant in the Psychology Department. She retired in 2007.
Members of the department remember how cheerful, hard-working, and kind she was, with a positive and generous attitude that led her to go out of her way to assist faculty and students. Even at work, the German quote from a plate in Marianne's kitchen captured her essence: "Hab Sonne im Herzen," or "Have the sun in your heart."
She loved working at Carleton and meeting so many interesting people who quickly became her friends.
Memorial service details are pending. A more complete obituary can be found at The Peterson Chapel website.