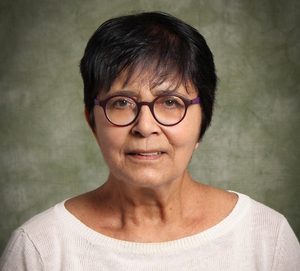 Maria Lugones, age 76, died on July 14th. Maria taught Philosophy at Carleton, beginning in 1972 as an instructor and leaving in 1994 as a full professor. She went on to teach at Binghamton University in New York. She returned in 2005–2006 as the Cowling Visiting Professor of Philosophy. A recent lifetime achievement award honored her groundbreaking contributions to decolonial, feminist, Latin American, and Indigenous philosophy, as well as critical gender, race, and sexuality studies.
Maria is described by campus colleagues as principled and fair, supportive and kind, formidable and committed. She held people to high standards. During a time of social and political change, Maria spurred the campus to debate ideas and adopt new policies in her unrelenting pursuit of ethical relationships. At times these efforts were controversial. Maria's fierce determination contributed to institutional changes that continued beyond her years at the College.
Maria was a dedicated teacher, fully invested in student learning, who worked to counter indifference to inequality and injustice. In her writing, Maria suggested that the only method of dealing effectively with the gulf between people was through playfulness and the friendship that evolves from that. In her life, she did indeed build friendships that spanned race, class, and gender divisions.