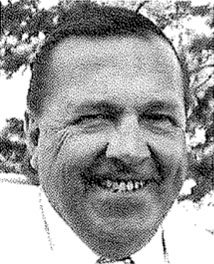 Leonard (Len) Wenc, age 82, died on March 29th in Northfield. Len was the Director of Student Financial Services from 1970 until his retirement in 2000. During his 30 years at Carleton, Len is quoted as saying he had "a social worker's mentality—the need to open doors to higher education for those unable to attend due to financial circumstances." Students and colleagues respected his forthright commitment to equity in meeting students' full financial needs, advocating for grant aid, and further developing the work-study program.
Len's work had national implications as well. In 1992, he took a leave from Carleton for an internship in then-Congressperson Tim Penny's office, helping to reauthorize the Higher Education Act. Through his involvement with several national professional organizations, Len also influenced the financial aid policies of other colleges and received awards for his work.
Len was proud of his Chicago-based Polish heritage and made a point of it whenever he could. He also loved fishing and being a grandpa, and was a good friend and colleague to many. A more complete obituary is attached.
Services for Len will be held on Sunday, June 12th at 2pm at First United Church of Christ, 300 Union Street, Northfield.