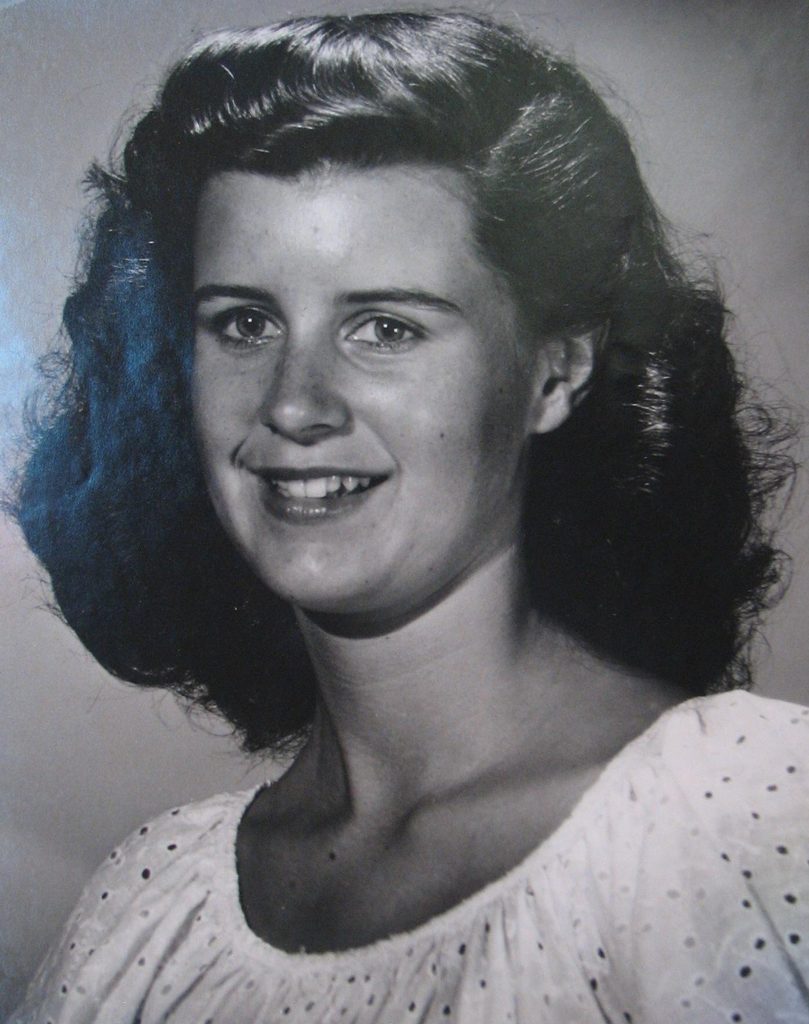 Lee Ramette died on March 25th at home in Green Valley, AZ. Lee was a secretary in the Office of the President from 1970-1973 and then in Art and Art History until retiring in 1997.
Faculty colleagues in Art and Art History describe Lee as the heart of the department. She was a skillful administrative assistant, flexible and resilient, with a wry wit. For many in the department, Lee also acted as an older sister, loyal friend, and sounding board, giving gentle advice and offering cooking, parenting, and gardening tips when needed.
A more complete obituary from the family is below.
Please keep Lee's husband, Dick, and all of their family, friends, and colleagues in your thoughts and prayers.
---
Lenora (Lee) Kathryn Kelleher Ramette, 89, died at home in Green Valley AZ on March 25, 2017, from debilitating effects of idiopathic pulmonary fibrosis. Born and raised in Santa Barbara, CA, she later traveled to Connecticut where she met Richard Ramette. They married in 1949 and settled in Northfield, MN in 1954. Lenora raised five children and served as secretary for the Carleton College Department of Art and Art History while Richard taught chemistry.
In 1997 they welcomed retirement in the sunny and warm climate of Green Valley, AZ, and in 2016 became residents at La Posada at Park Centre. Lenora was predeceased by her son David and grandson Michael, and is survived by Richard, their children Cheryl, James, John, and William, nine grandchildren, and four great-grandchildren. She will be remembered for her loving care of family, strong friendships, enjoyment of fine art,s and foreign travel, culinary skills, and personal beauty. Her absence evokes enduring memories. Memorials may be sent to the Carleton College Department of Art and Art History.