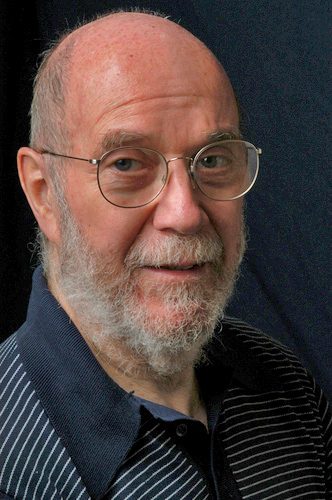 Lauren Soth, age 87, died on May 24th in Madison, WI, from complications due to Parkinson's disease. Lauren was a legendary Carleton Art History professor for 40 years, beginning in 1964 and retiring in 2004.
Lauren wrote articles and spoke widely on Vincent Van Gogh and architects Le Corbusier and Frank Lloyd Wright, but teaching was his primary passion. He poured energy into every class he taught, every paper he graded, every encounter with students. He terrified some students with his gruff exterior (especially when waking them up during class in a darkened lecture hall), but often they came to respect his commitment to academic excellence and thoughtful expression of ideas. After they graduated, Lauren kept in touch, including with many who credited him for their continued work in the field and even more who formed a lifelong appreciation for art and architecture because of him. Lauren's commitment to teaching included leading alumni tours and coaching his colleagues in teaching or architectural history.
Lauren and his wife, Nancy, lived close to campus and remained active in campus and community life after his retirement. This included Lauren being a key player in the formidable "Union Street Poker League" where his sharp mind and wit were greatly appreciated. The couple's travels revolved around seeing art or visiting their beloved family. A more complete obituary is attached.