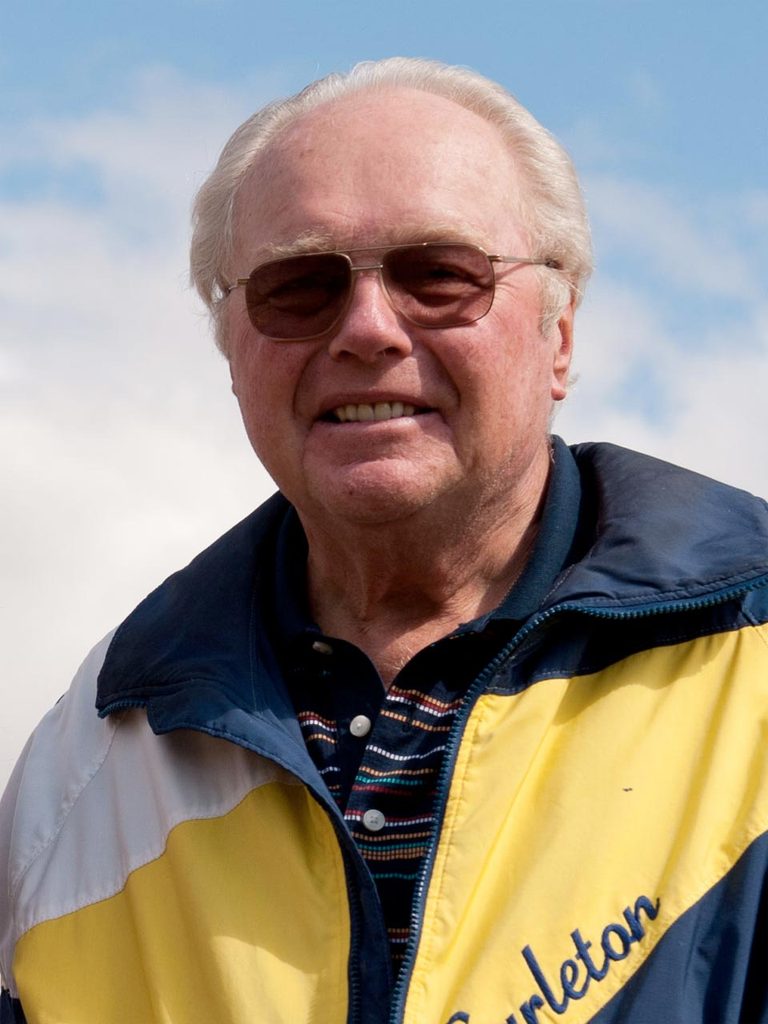 Jon "Whitey" Nicholson '58 died of a stroke on Friday, November 21, at the age of 78. Jon worked at Carleton for 34 years, primarily in Admissions, as well as in Alumni Relations, Publications, and Financial Aid. Although he retired in 1999, Jon remained active in the alumni and athletic communities, and was a mentor and friend of so many people. Jon was kind, thoughtful, funny, and deeply loyal to the College and its community. In Admissions, Jon was especially supportive of students from small Minnesota towns and athletes, but he knew how to break the tension of difficult decisions by bringing out his ukulele and singing for the staff.
Jon graduated from Carleton in 1958 as a Government/International Relations major, having been a varsity athlete in baseball and basketball. He received Carleton's Alumni Award for Exceptional Service in 2003. He was married to Ann for 55 years, and they have 3 children and 7 grandchildren.
A memorial service for Jon will be held on Wednesday, November 26 at 11 a.m. at St. John's Lutheran Church in Northfield. More information can be found at the Benson & Langehough Funeral Home website. Memorial gifts may be sent to Carleton, St John's Lutheran Church, or the donor's choice.
Please keep Ann and all of their family and friends in your thoughts and prayers.
In sorrow and gratitude,
Carolyn