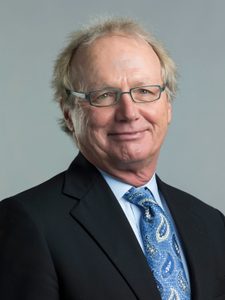 John Tymoczko, age 70, died May 26th of a heart attack. John taught Biochemistry and Molecular Biology at Carleton for 39 years, beginning in 1976 as an Assistant Professor of Biology and retiring in 2015 as the Towsley Professor of Biology, Emeritus.
John was a popular teacher, known for his "wacky and irreverent" sense of humor that was often woven into his lectures. He taught courses that included Energetics and Genetics, Exercise Physiology and Biochemistry, and Oncogenes and the Molecular Biology of Cancer. His gentle yet razor sharp wit was able to calm any tense situation and he refused to take himself too seriously. He was a generous colleague and a wonderful mentor to young faculty and students. John's genius as an educator also touched many thousands of students far beyond Carleton as he co-authored the world's leading upper-level Biochemistry textbook.
John was also a fanatical exerciser and could often be found at the Rec Center or out on his bicycle. His infectious laugh will be missed by so many.
A celebration of John's life will be held Saturday, June 1st, at 2pm in Great Hall. A reception will follow, also in Great Hall.
Gifts in memory of John may be given to the John Tymoczko Scholarship Fund, c/o the Development Office, 200 Division Street, Northfield.