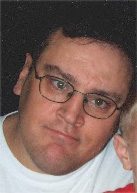 John Jindra, age 54, died on January 7 at his home in Le Center, Minn. John worked in Dining Services from 2002–2005 and then as a Custodian from 2005–2019. John was helpful, thoughtful, and tender-hearted, working even the second shift with enthusiasm.
John is survived by his son, Ian, and was preceded in death by his parents and siblings.
Services will be held at St Mary's Catholic Church in Le Center on Monday, January 17. A more complete obituary is on the Le Center Funeral Home website.